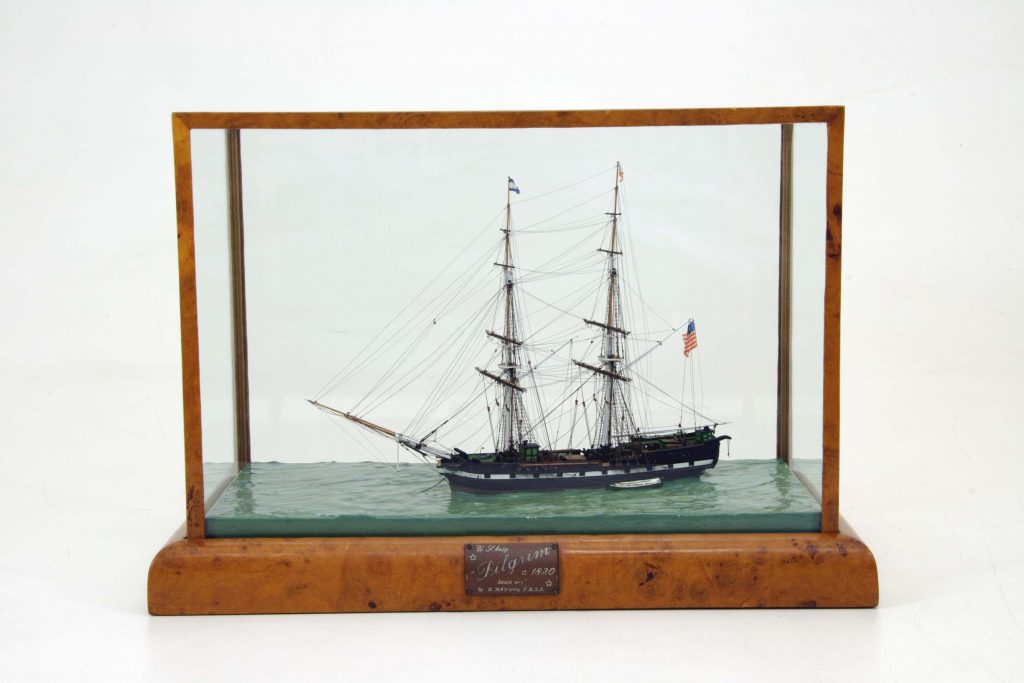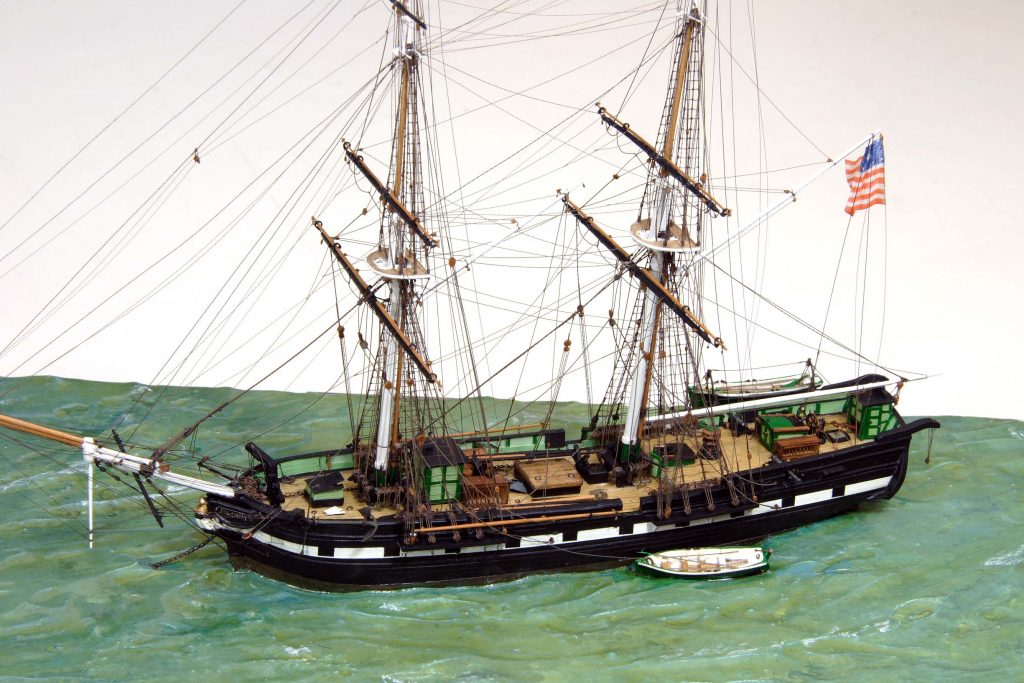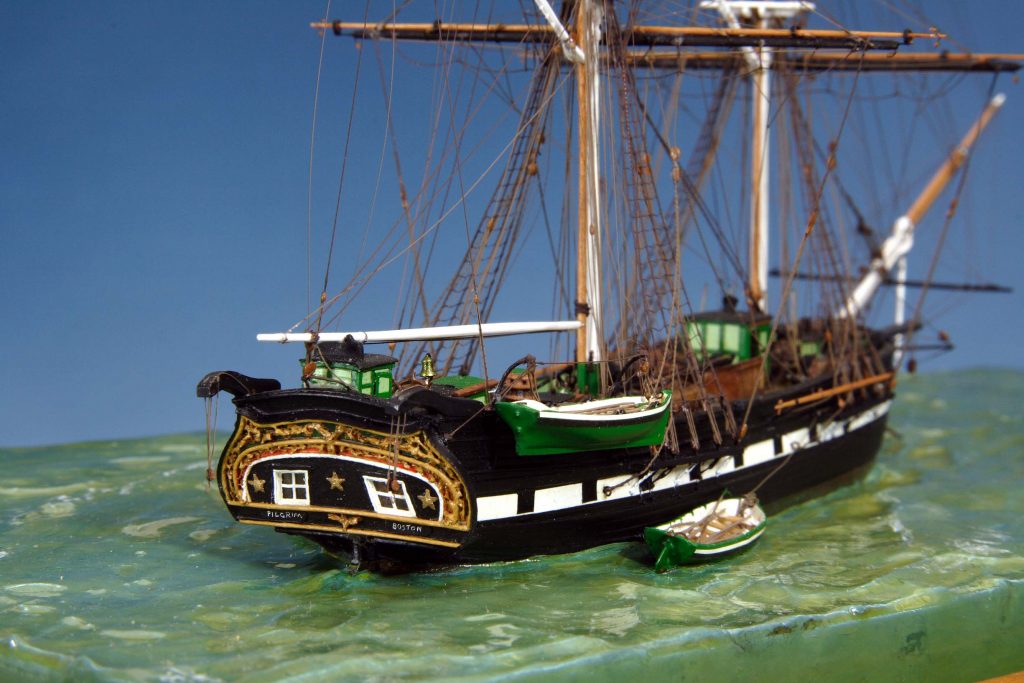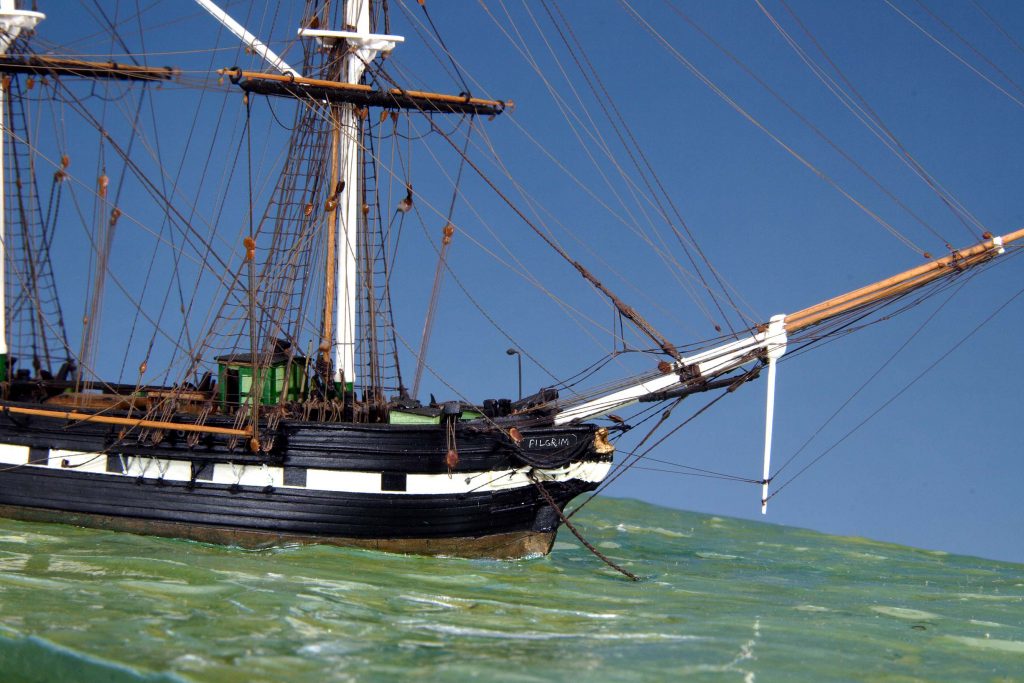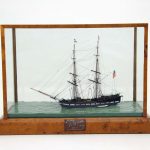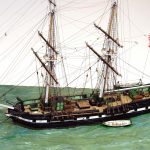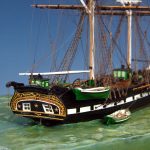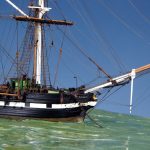 By: Donald McNarry, FRSA
PILGRIM
American Merchant Brig of 1825
Waterline model built in 1983 | Scale: 16' = 1"
Glazed case with matching oak burl veneer: 13 1/2" L x 9 3/8" H x 7 3/8"
This serene waterline format portrays at anchor the stout Massachusetts built hide trader of 1825. The scene about the deck shows evidence of activity with the main hatch canvas cover slightly pulled back, one companionway doors are open and miscellaneous gear lying about. One of its large lifeboats is shown along the starboard side, while the small gig, which normally hangs from the feather davits aft is tied to the opposite portside entryway. All the spars are bare of sails adding to the peaceful atmosphere and composition of this diorama.
The model's color scheme shows a coppered bottom, black topsides with false white gunport band, green caprails and light green interior bulwarks, and matching complementary green paintwork to all the deck houses. On deck it shows various companionways, capstan, chicken coops, additional spars, etc., and has an extra ship's boat on her larboard.
Model type: Extreme Miniature, Waterline
Scale: 1/16" = 1'
Size: 13 1/2" L x 9 3/8" H x 7 3/8" W
Class: A/Special
Code: IYRS 3805