Little Hattie
Sold
Popular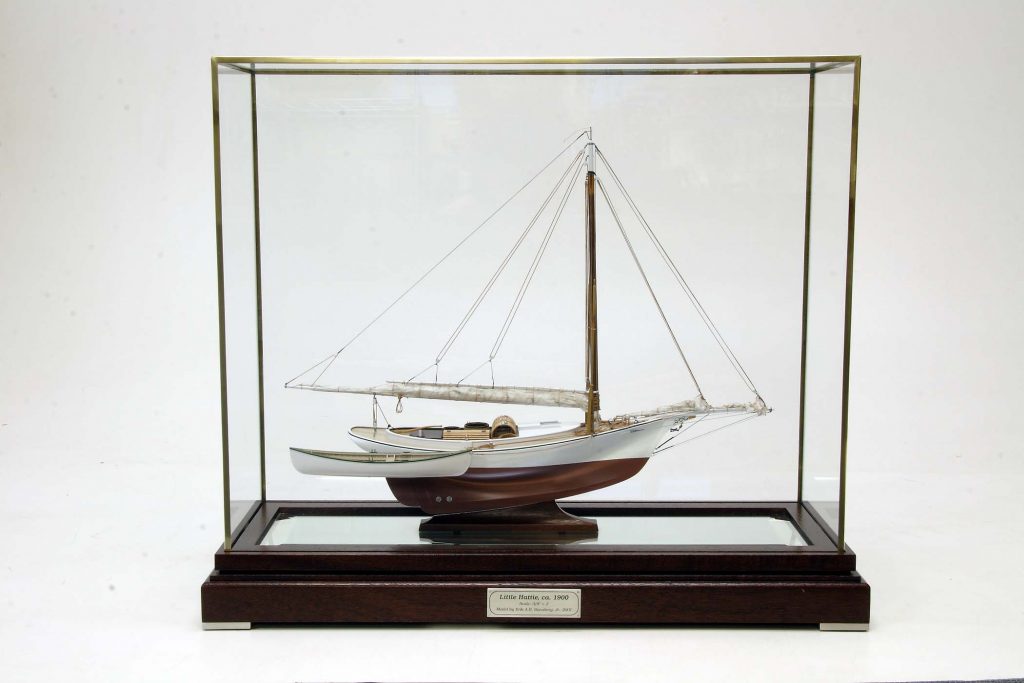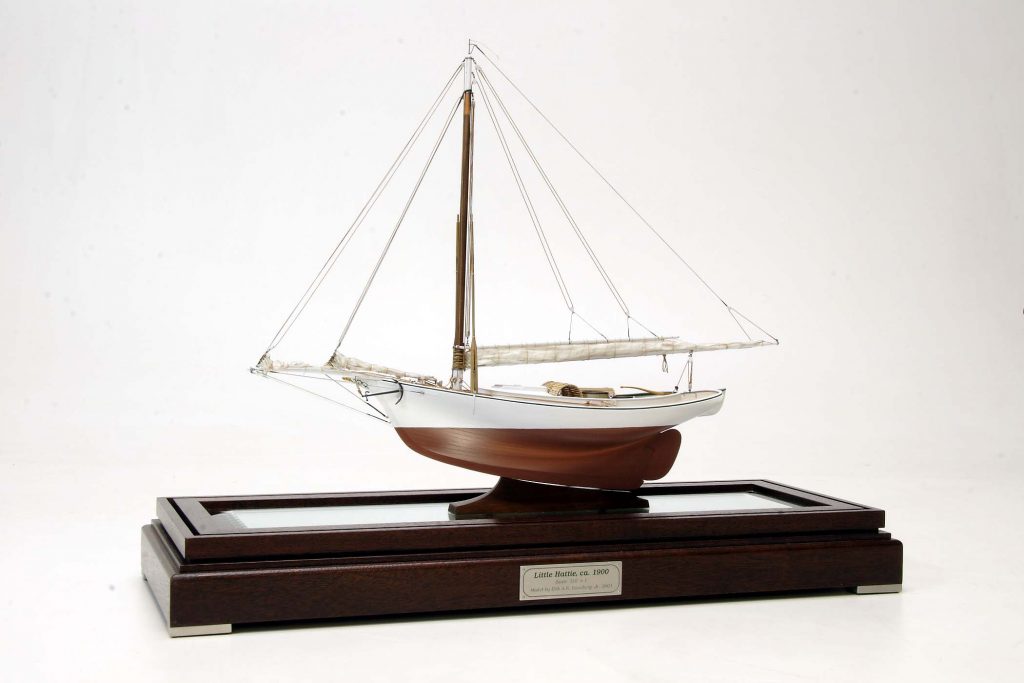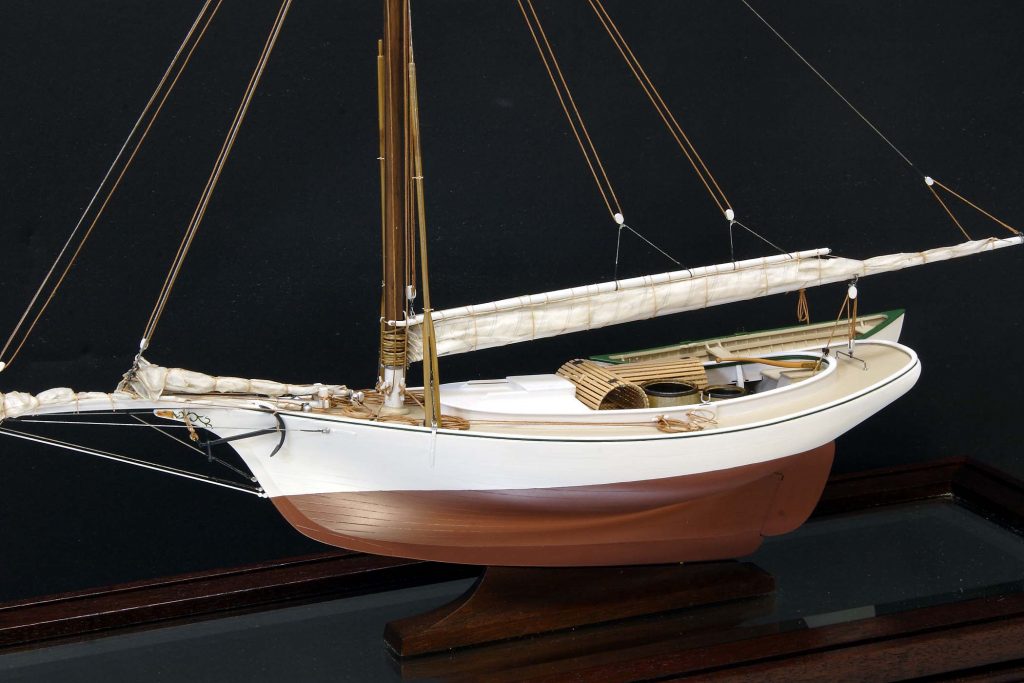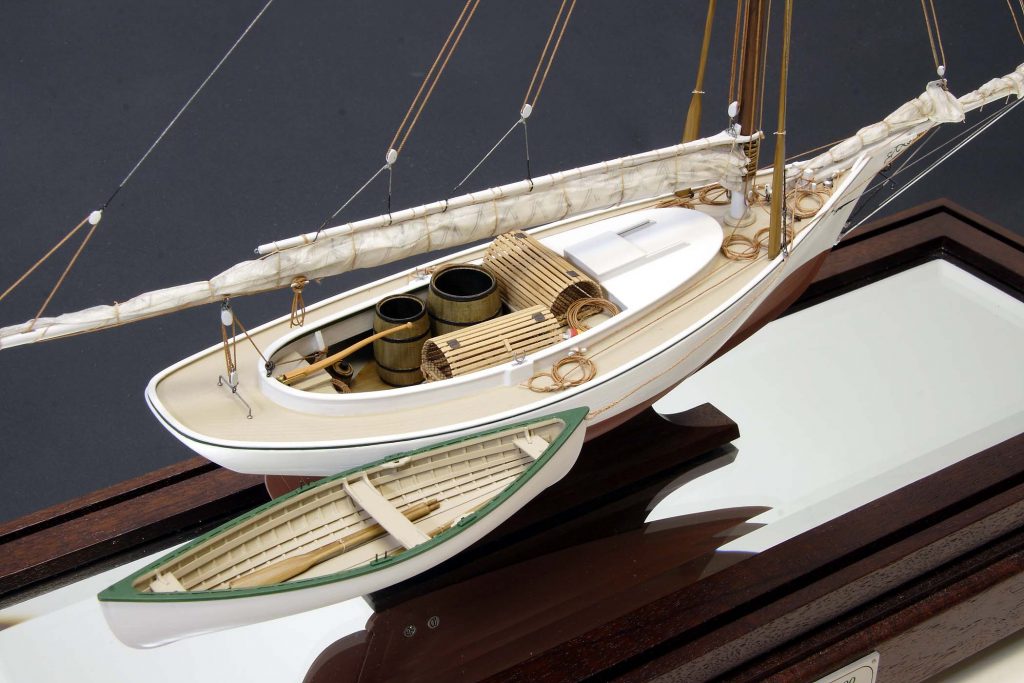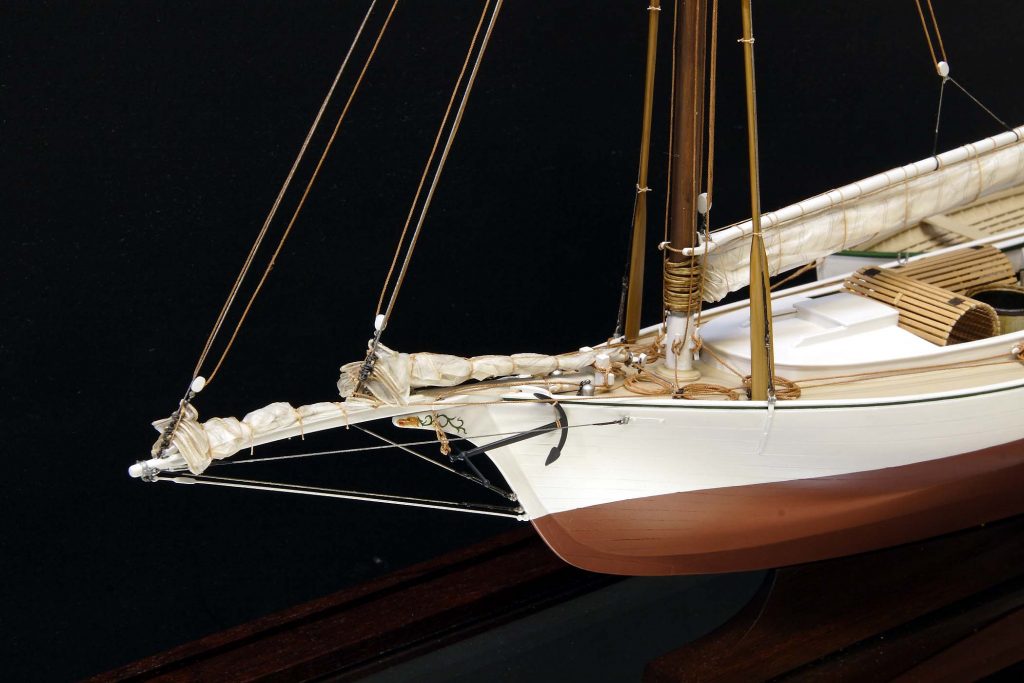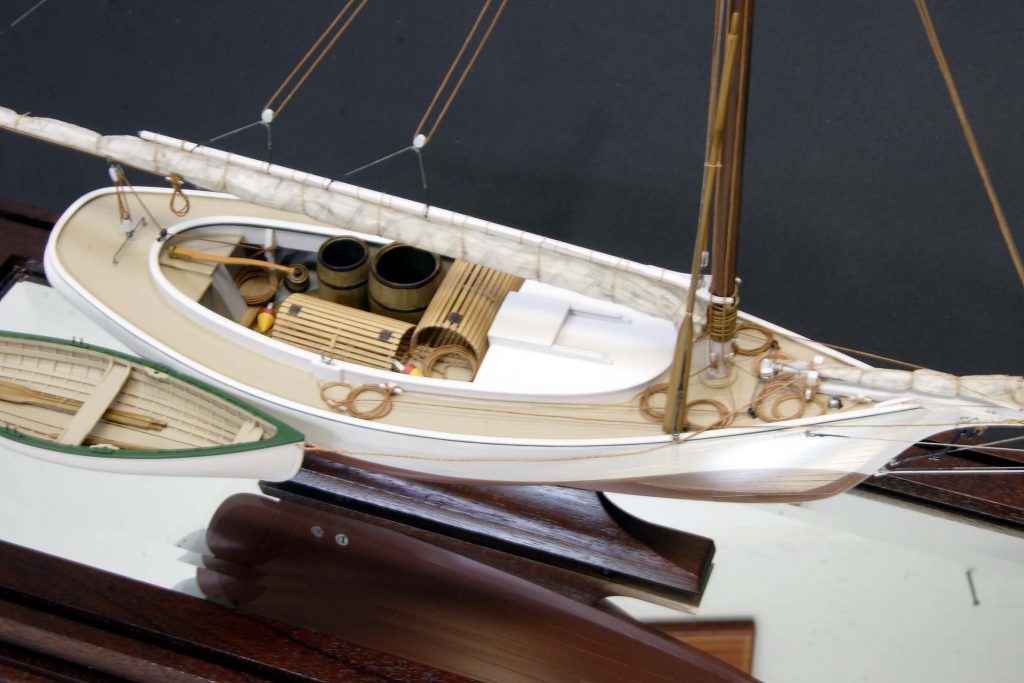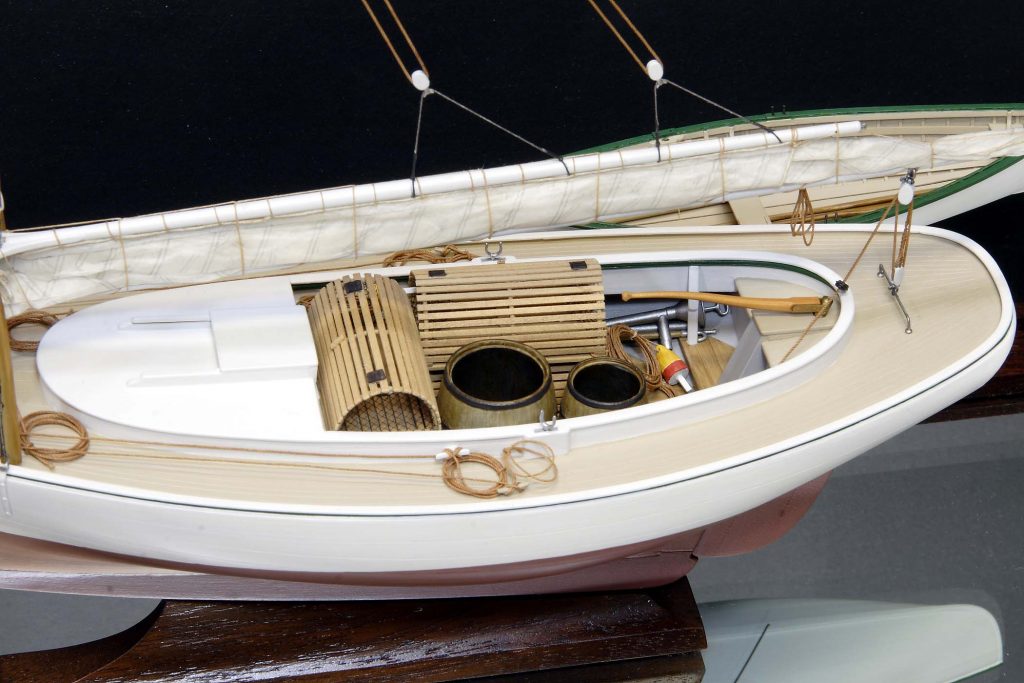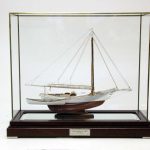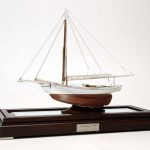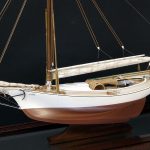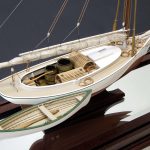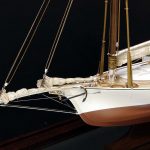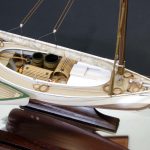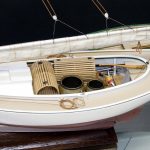 By: Erik A.R. Ronnberg Jr.
This Friendship sloop, a fine example of the perfected design, was built by Wilbur Morse in Friendship, Maine c. 1900. Originally built as lobsterboats and often were sailed by one man, Friendships were fast, handy and seaworthy craft and would work under mainsail alone. LITTLE HATTIE was finally rescued from the working ranks by F. N. Foster of Neponset, Massachusetts, who made her a yacht.
This comprehensive model is the culmination of extensive research by Mr. Ronnberg. It is fully and authentically painted, fitted out with all appropriate lobstering gear, three traditional traps, and rigged with furled sails. It includes a beautiful separately crafted fitted Peapod tender, the type used to access the sloop while at its mooring. The model is mounted on a custom mahogany baseboard with raised inner plinth with beveled mirror insert; glazed cover trimmed in brass, and pewter engraved name plaques.
Model type: Fishing, Sail
Scale: 3/8" = 1'
Size: 20 5/8" L x 7 5/8" x 17 3/8"
Class: A
Code: