Caterham Super Seven Lotus
Popular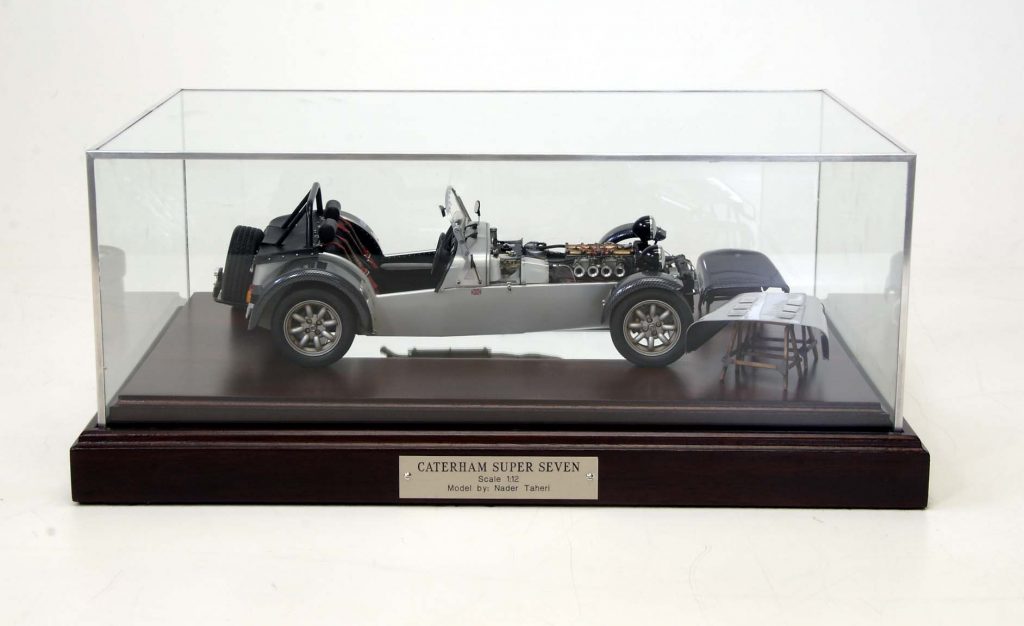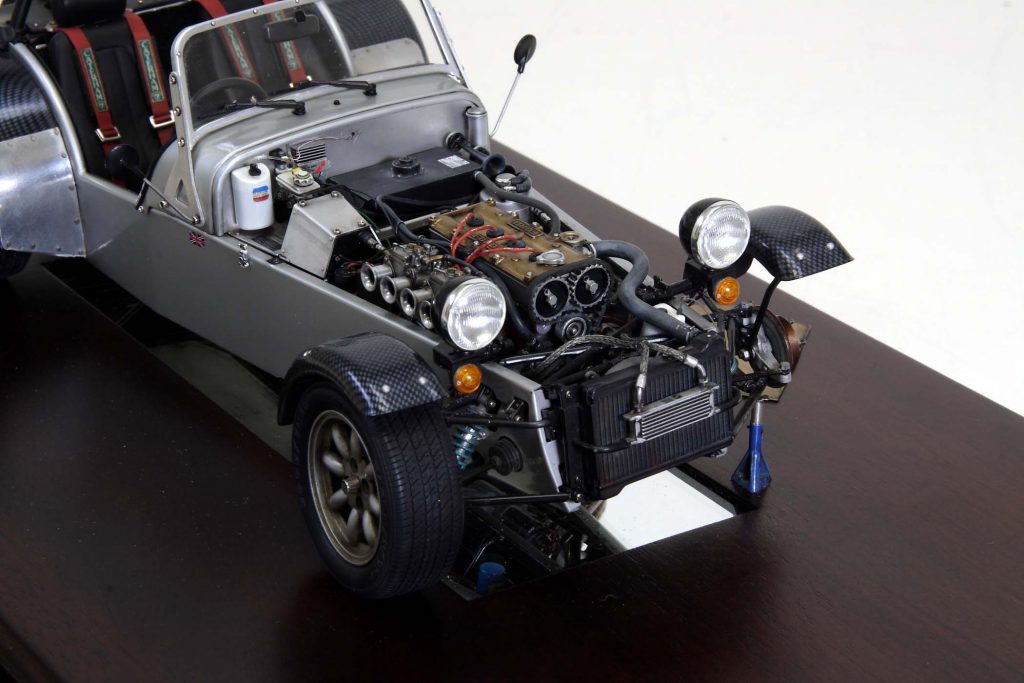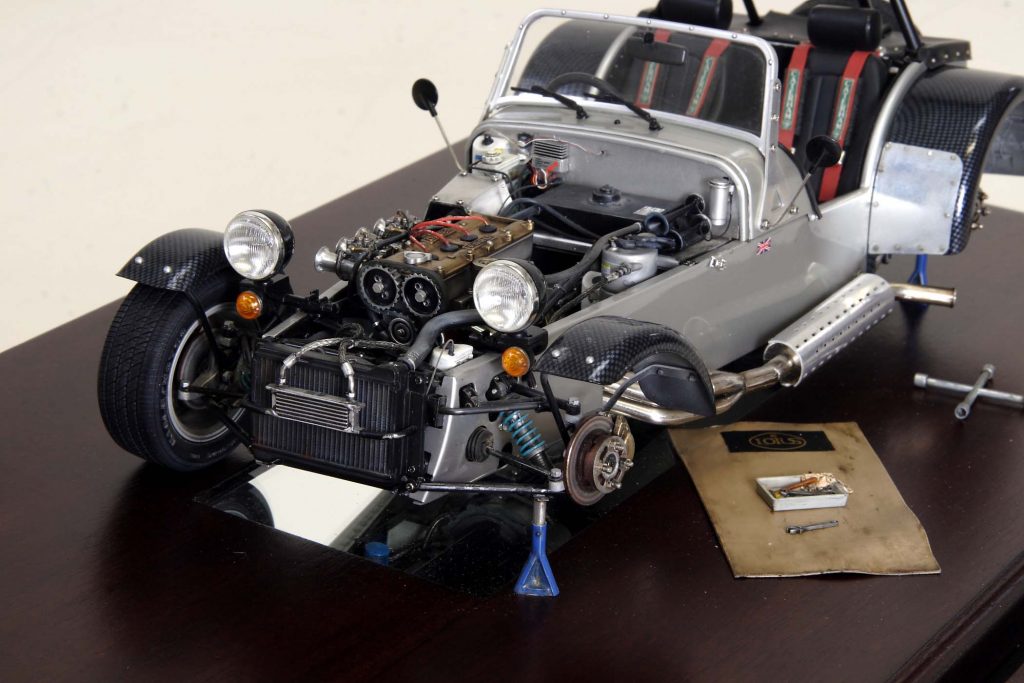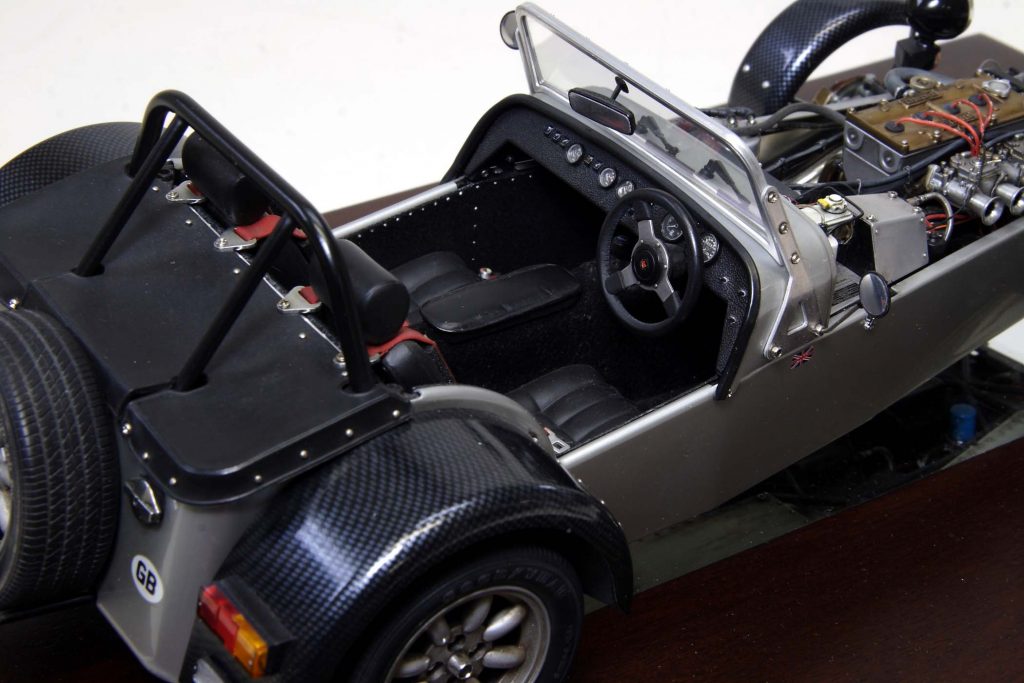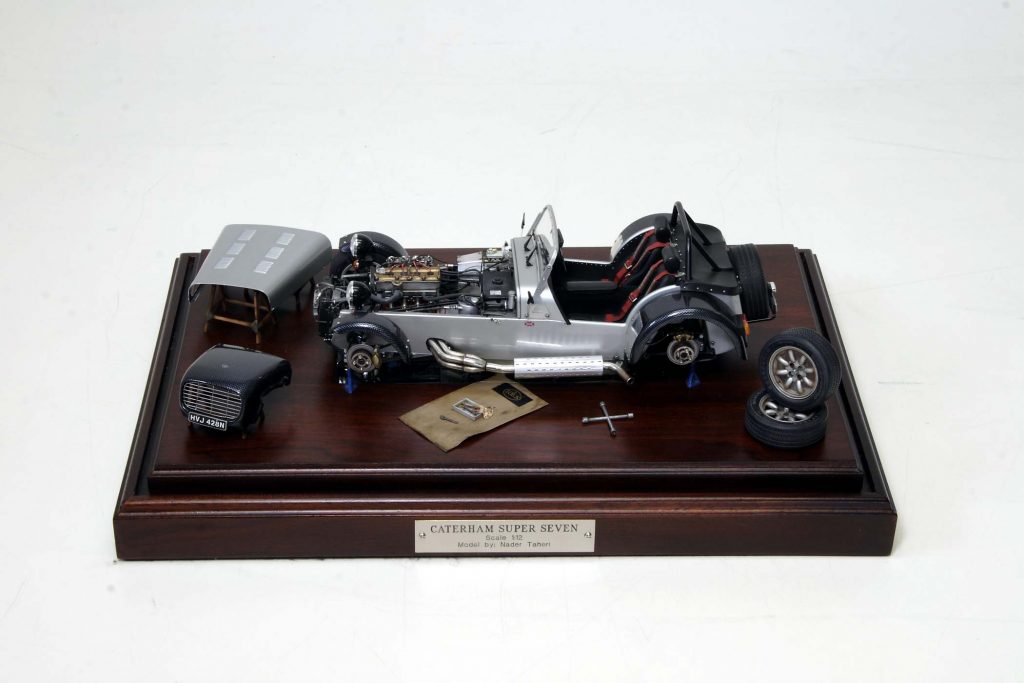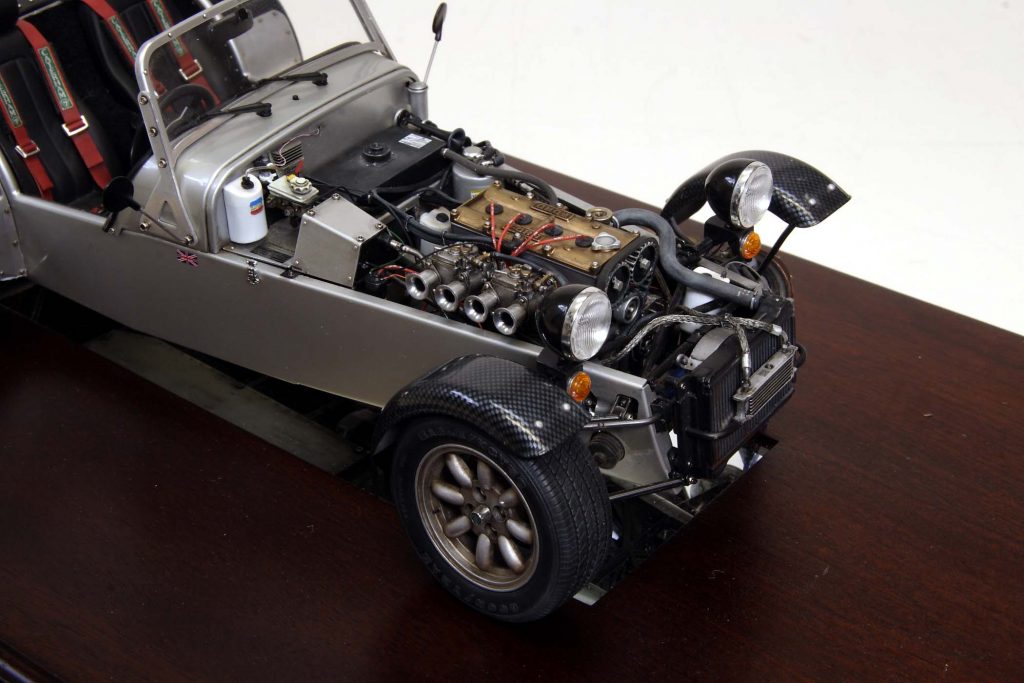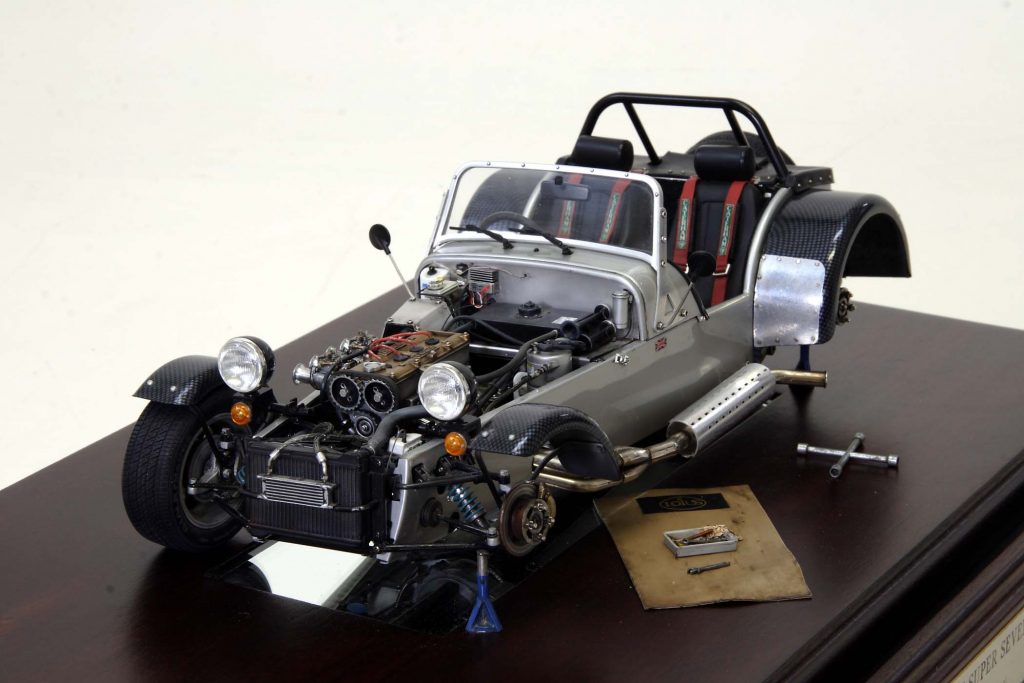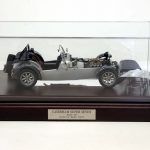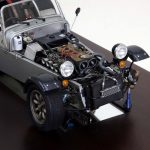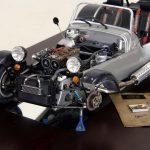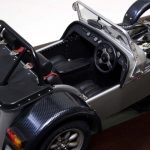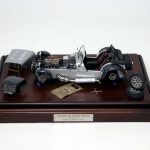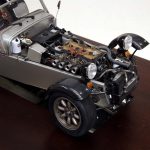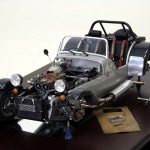 By: Nader Taheri -
This beautiful and meticulously crafted scale car model was a feat to engineer and assemble. With the many removable components, one can completely appreciate the  level of custom craftsmanship and detailing on this model. It is presented in a custom fitted glazed display case with metallic aluminum trim, stained mahogany baseboard, and engraved silver finished plaque.
HISTORY: The British carmaker Caterham produced Seven Super lightweight sports cars, they were not just distinguished for its driving pleasure, but were equally famous as a backyard car assembly kits. It is well known that the original Seven was the creation of Colin Chapman, founder of renowned Lotus Group. Lotus history began in the late 1940s when Chapman built a racy car in his backyard using assorted parts from other cars and then successfully competed with it in local races. These events led him to design and build many racing cars for fellow competitors. It is believed that the Lotus Seven, introduced in the 1957 grew out of Chapman's enthusiastic interest in Austin Seven Cars. The Lotus Seven was a direct development of his successful Lotus MK VI racer of 1953. The early layout of the seven, call the series 1, had simple body panels attached to a sturdy frame with motorcycle type fenders and little protection from the elements. In order to avoid the heavy purchase tax on new cars, Chapman took advantage of a tax rule and offered a complete kit which could be assembled in a short period of time without any special tools. This meant that the car enthusiast could get a very high performance car at an amazing low price when compared with factory assembled cars. The Series 2 cars used FRP (reinforced plastic), for front and rear fenders and nose. This improved and popular Series 3 cars had a wider tread, Ford Escort rear axle, and front disc brakes. Series 4 is often described as the most civilized Seven, and the Cosworth engine version is known as the 'Super' Seven.
Although the Lotus Seven proved a big success, Lotis was heavily involved with Formula One racing and this led to a ceasing of production of the Seven in 1973. This was heartbreaking news for sports car enthusiasts and a small firm called Colerham Cars obtain the sales manufacturing license from Lotus and continued producing Series 4 cars. In 1974 Caterham switch production back to the basics Series 3 cars and have continued producing this version continually updating it with modern automotive technology. This top-of-the-line model Super Seven BDR was introduced in 1986 using powerful Cosworth BDR engine. This liquid cooled 1690cc in-line four-cylinder DOHC 16 valve engine, yields 180 hp, providing the 600kg car with an awesome power to weight ratio. In order to efficiently utilize this power and hug the roads, the front suspension is a double wishbone type with stabilizers, while the rear uses tough DeDion axles. Beginning in 1988, the car has disc brakes at all for corners. Colin Chapman's aspirations can be blended with a variety of custom parts such as cycle type fenders, sports shocks, etc. for this legendary automobile allowing the owner to individualize their Super Seven.
Model type: Miscellaneous
Scale: 1:12
Size: 17 1/4" L x 7 1/4" H x 11 1/4" W
Code: MSC 3500