50-Gun Frigate
Sold
Popular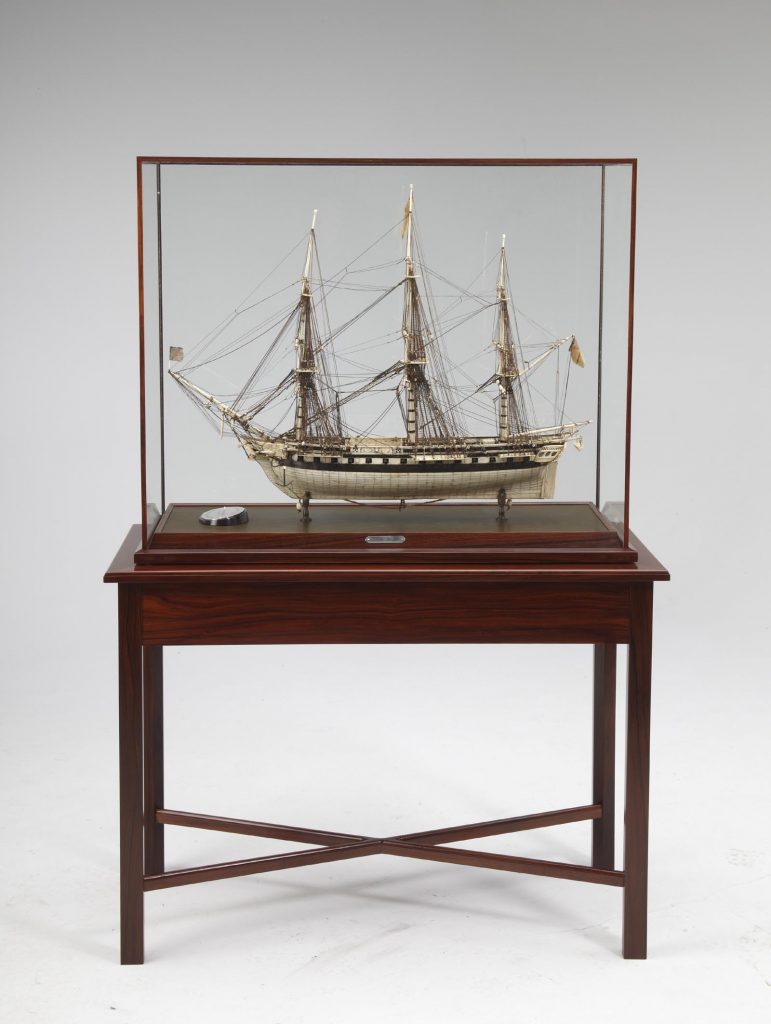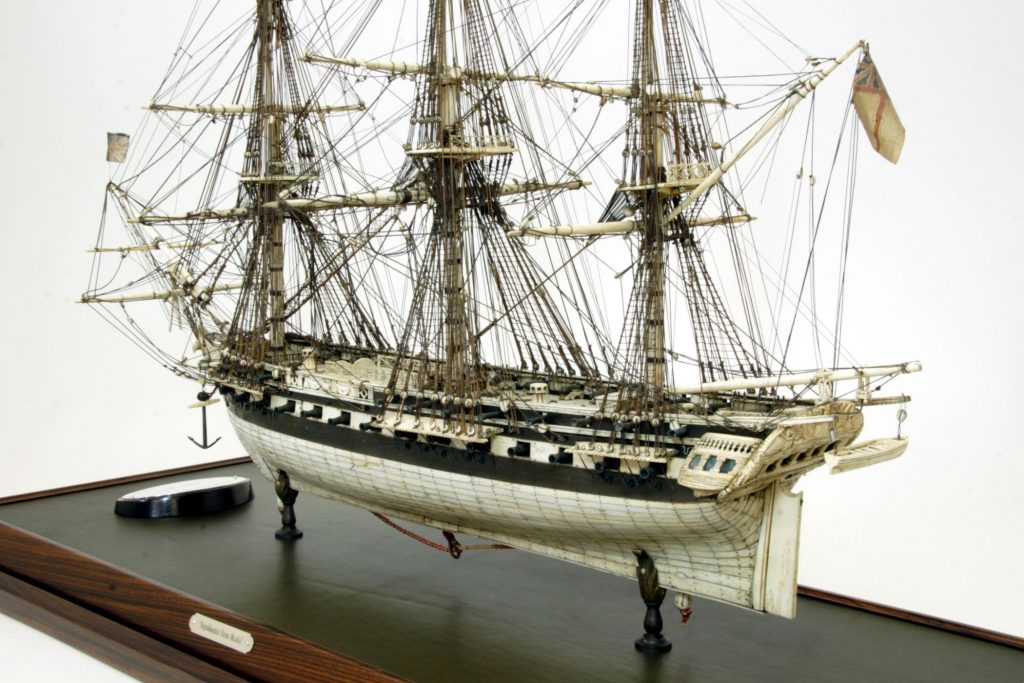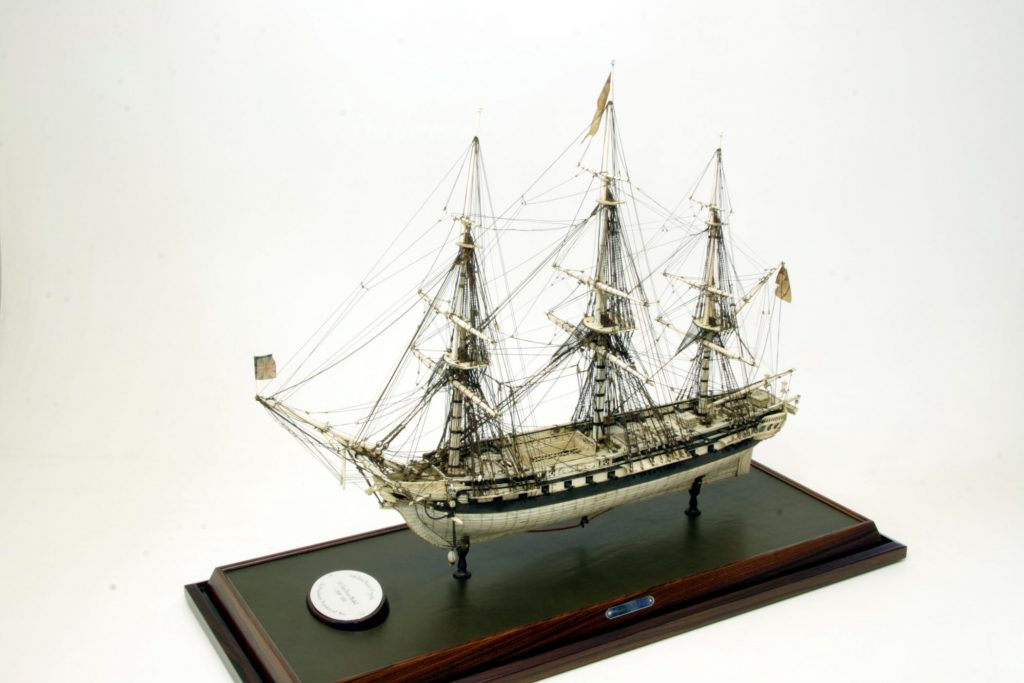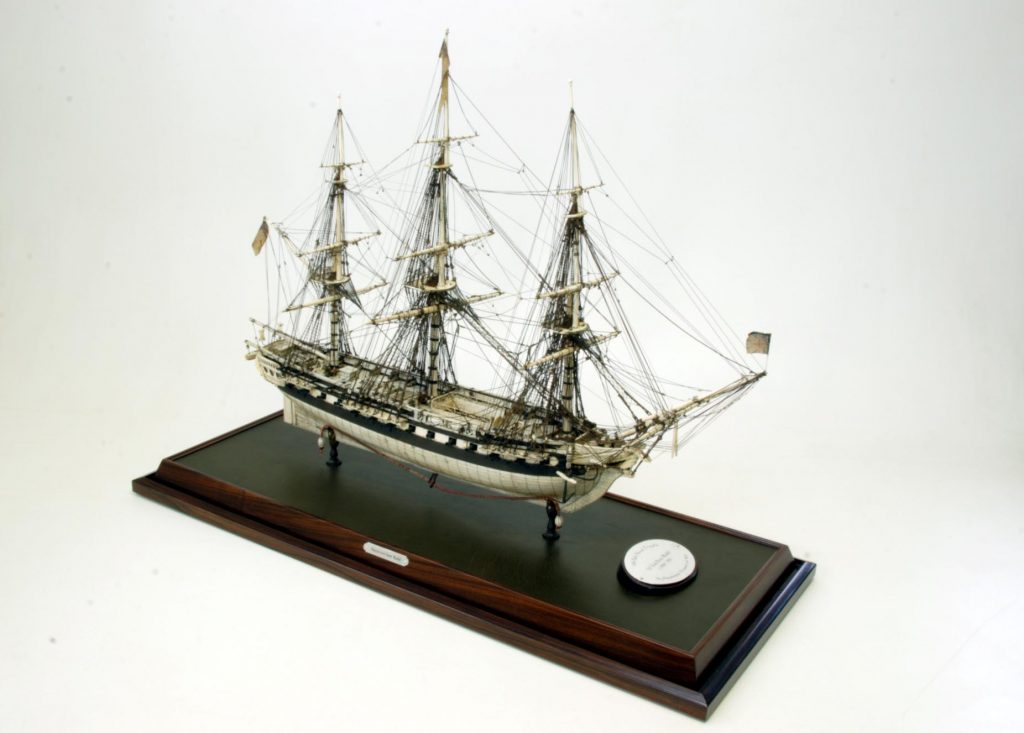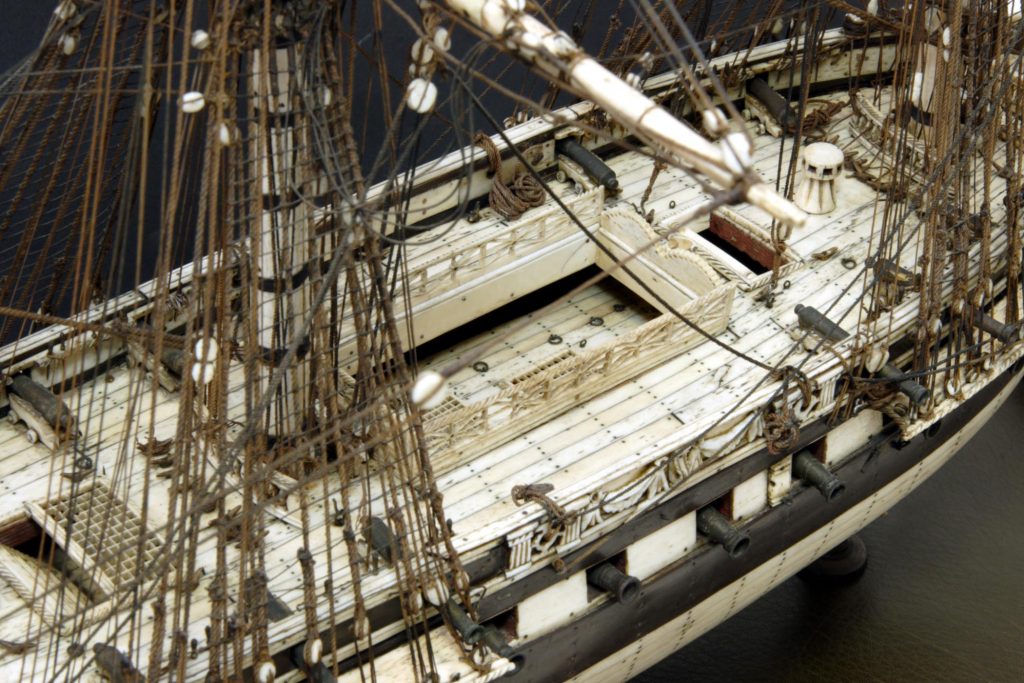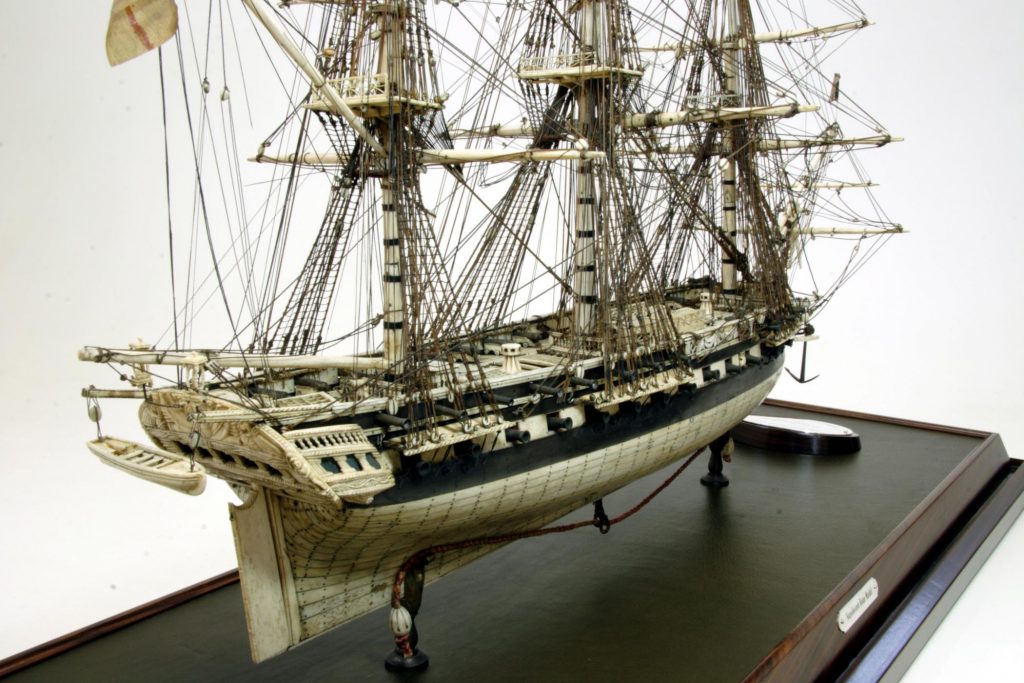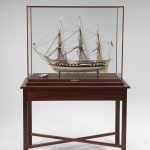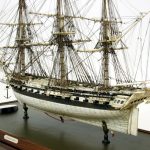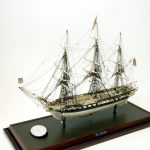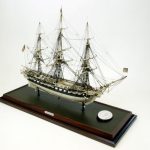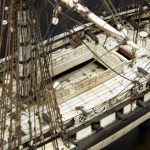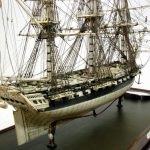 By: WAR of 1812, ANTIQUE Models, NAPOLEONIC PRISONER-of-WAR
The model is constructed in the conventional methods having a wood core and then is planked-over with bone. The wide thick-wale strake below the gunport and the smaller one above are baleen, as well as other trim pieces on the model. The bone masting is quite authentic showing scarfed joinery, woolding bands of rope, tapered yards & spars all of bone. It is extensively rigged with all standing and essential running lines of linen threads per the naval practice. The model shows elegant carving, Trophies-of-Arms on the taffrail with flanking shields designating the British Ensign and mythical figures, and beneath them on the sides are classic warrior characters, while the lower counter depicts the popular use of draped curtains with tasseled cords. The stern has two bone fabricated lanterns which attach to the taffrail, as well as a carved bone ship's boat which hangs from stern feather davits. At the waist typical French 'chris-crossed' railings surround the opening, while the amidships bulwarks continue the drapery and classical column motif utilized on the stern. Forward, the patterns are replicated on the trailboards in addition to the carving of an English rose below the bumpkin spars. A full figurehead portraying a warrior holding a shield and sword is expertly carved. The model has a retractable gun deck mechanism made operable from a center pull cord system, which exits from the keel. Custom fitted display case with the baseboard and glazed cover trim in matching rosewood, baseboard has a savoy green leather top, with hand engraved sterling silver plaques all set upon a matching rosewood table.
Condition: Very Good [conservation by the American Marine Model Gallery 2011]
Provenance: Made by POW's at Portchester Castle, Portsmouth, England; presented to the Brighton Sailing Club by Mr. A. Bryan Lomax, 1871; Parke Bernet Galleries (Sotheby's), NYC, 1945; private collection Michigan.
Model type: Antique, Naval, Prisoner of War Model, War of 1812
Scale: NA
Size: 38" x 16" x 61"
Class: Special
Code: