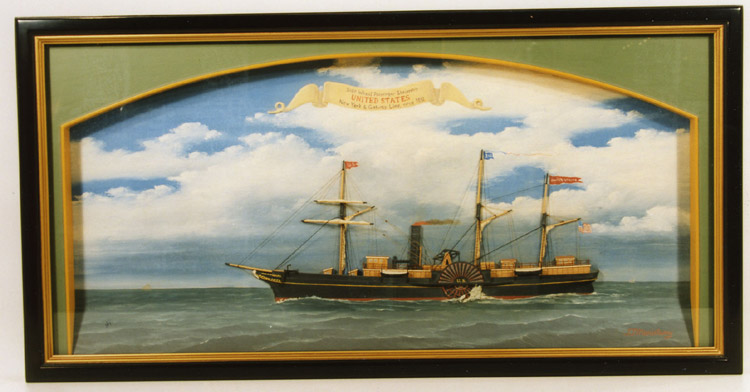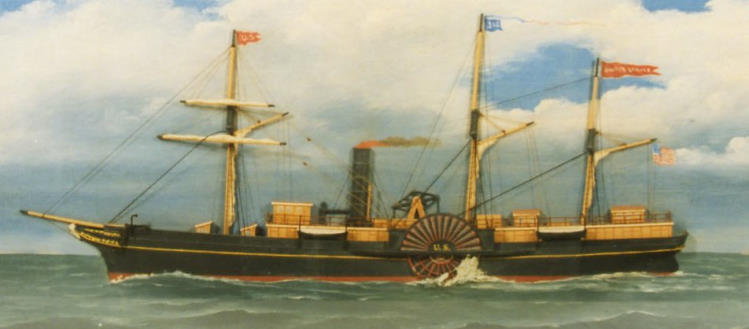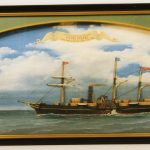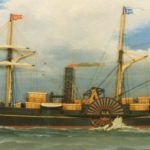 By: Joaquim Maristany
The sidewheel passenger steamship of the New York and Galway Line is shown ca. 1852 in the traditional style of late 19th century shadowbox paintings and per the
famous artistic & perspective framing techniques of James Bard, whose original ship's portraits documented these colorful vessels of New York. Sky, sea and banner are hand-painted, as is the semi-relief, solid-wood model.
Model type: Shadowbox
Scale: NA
Size: 29 3/4" x 15 1/4"
Class: Special
Code: SDB 1808