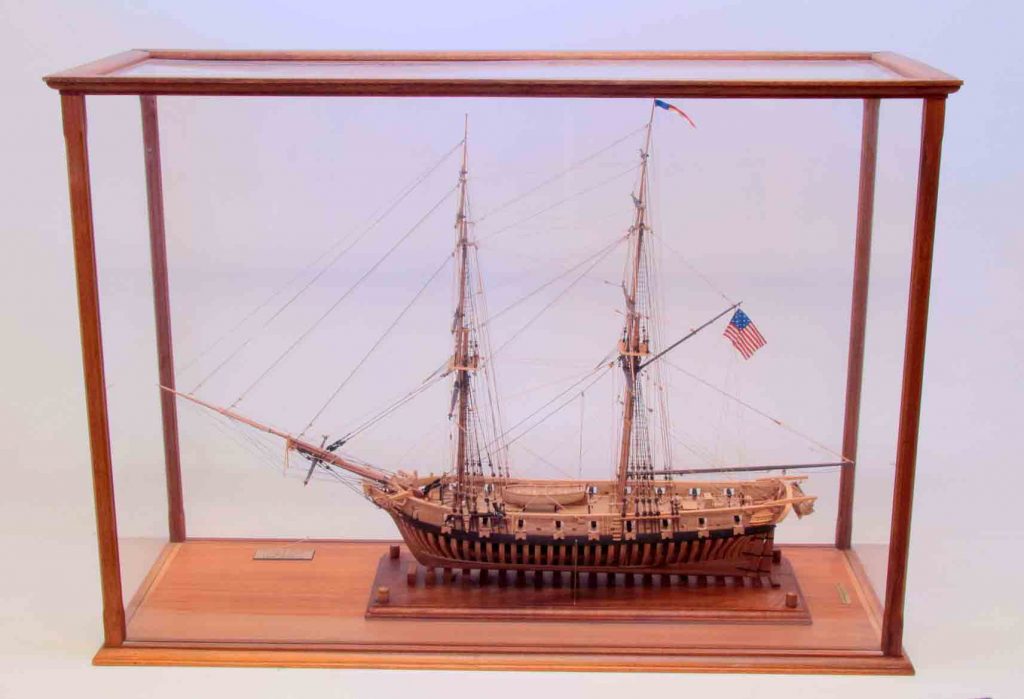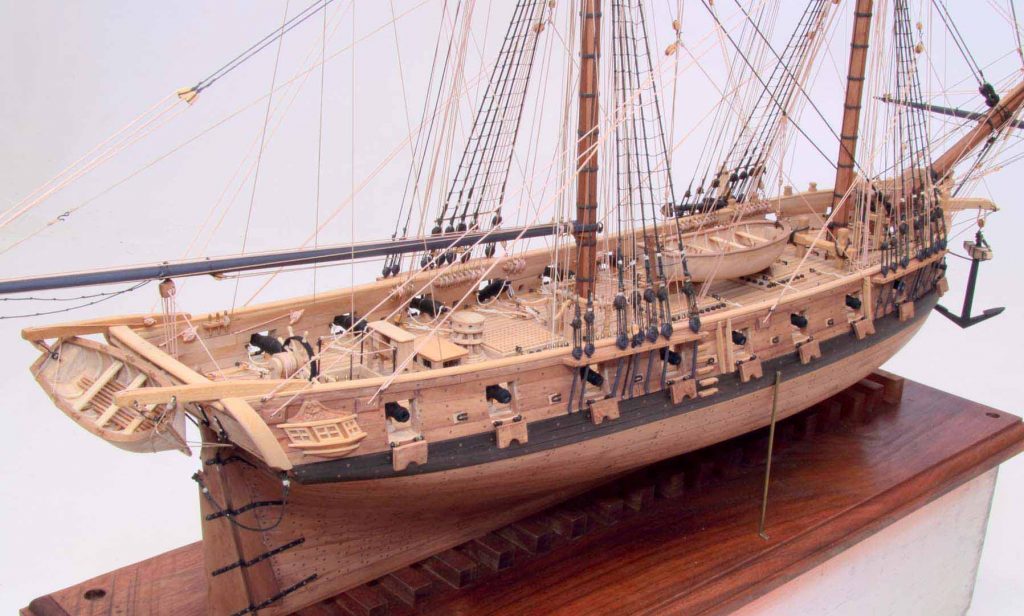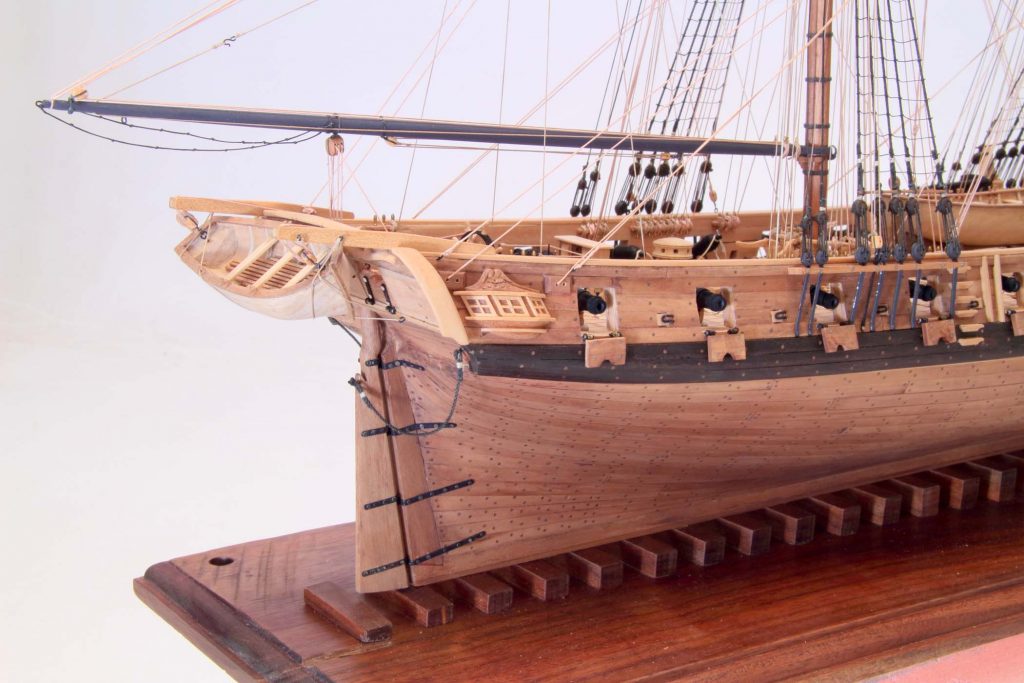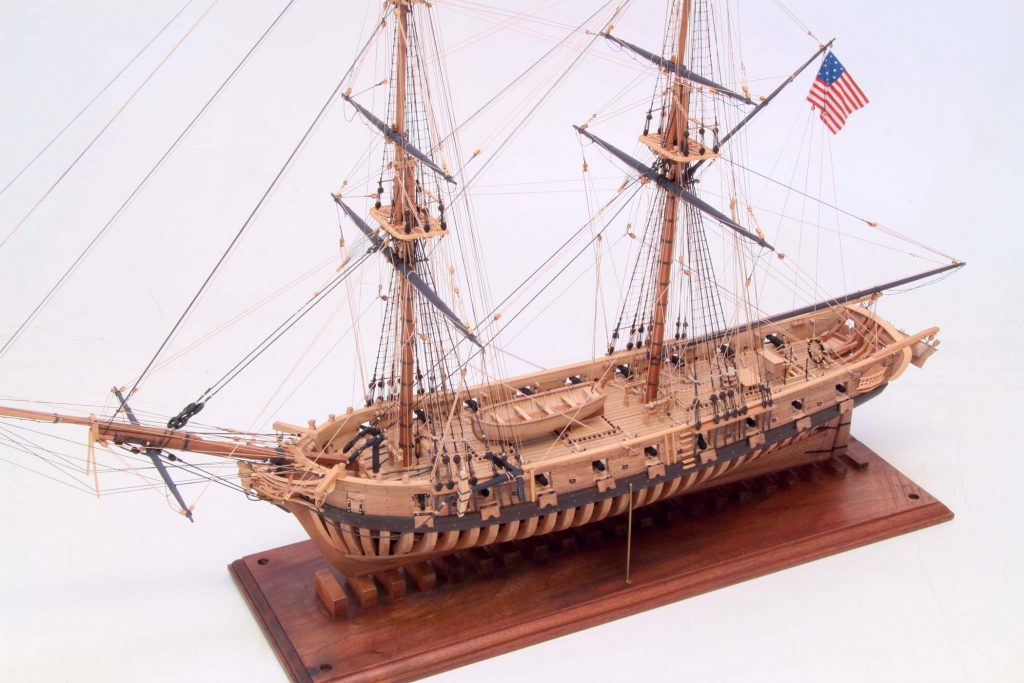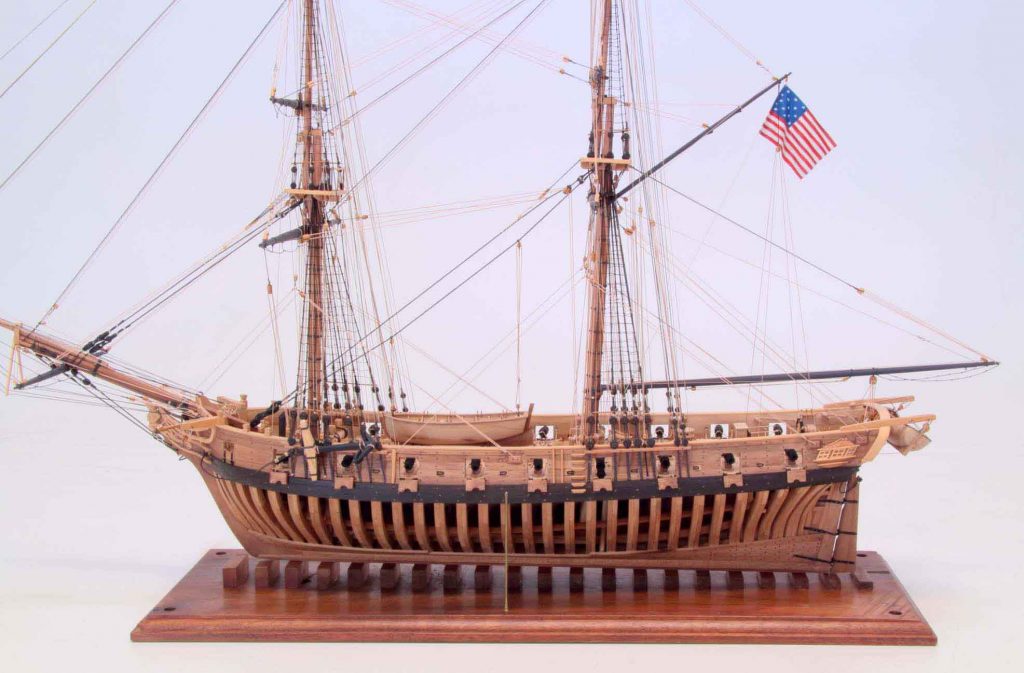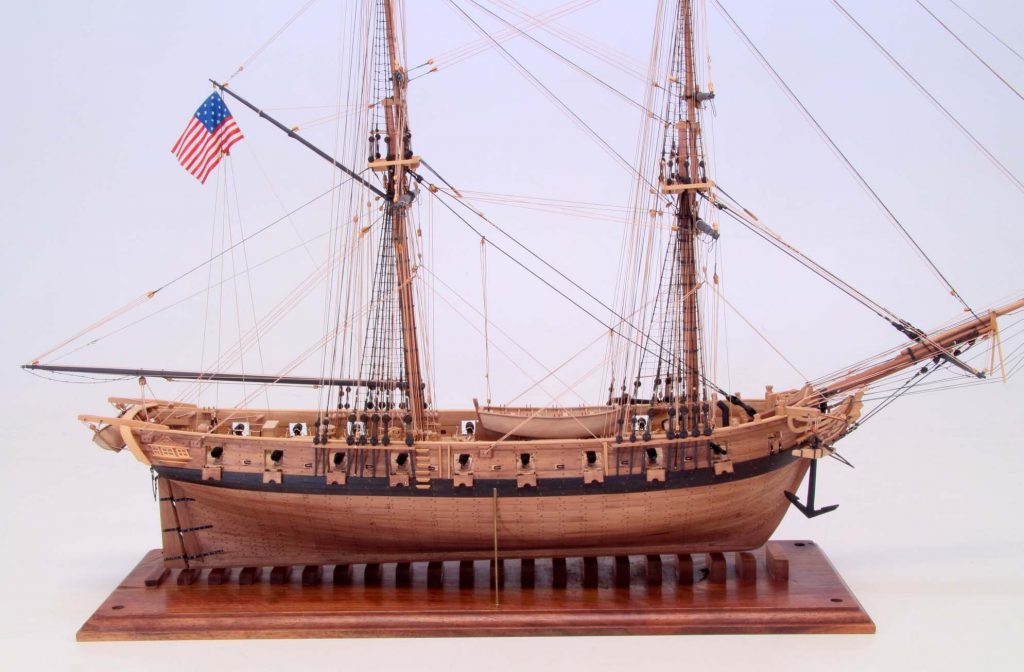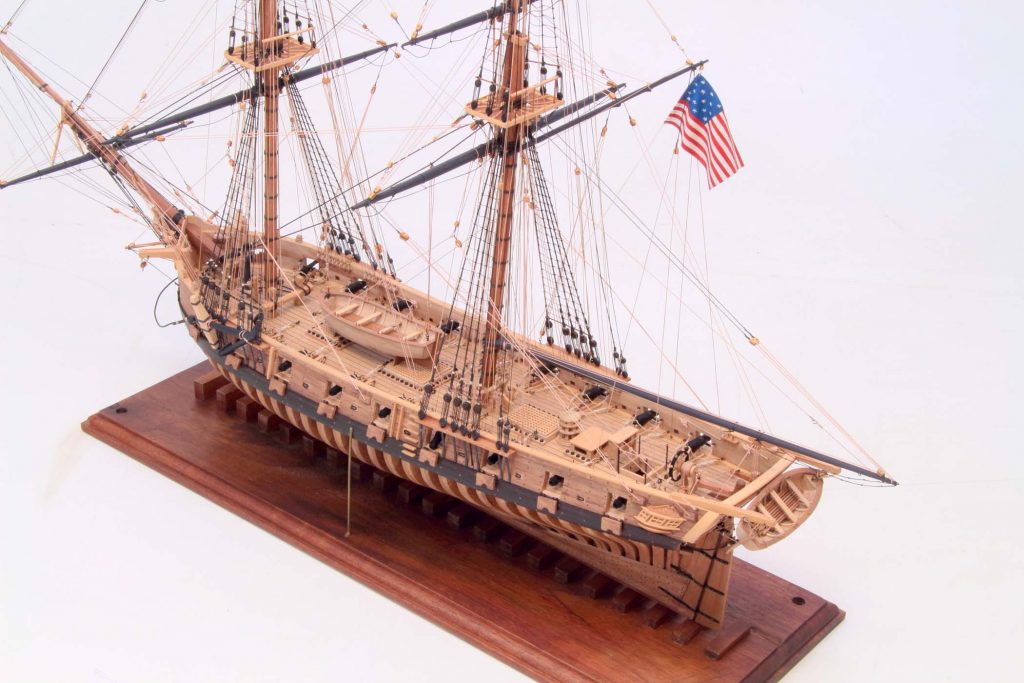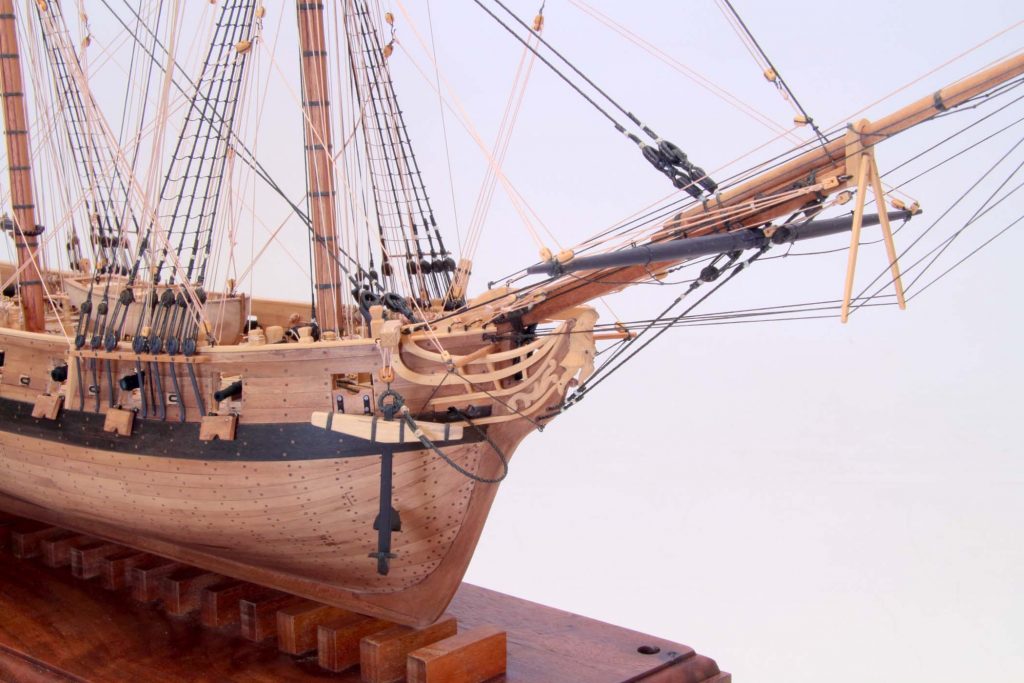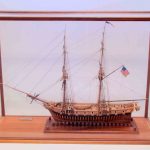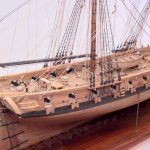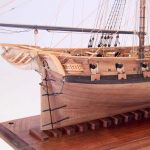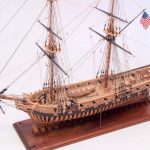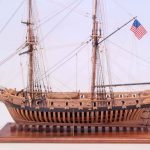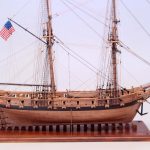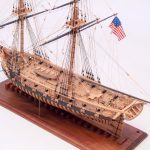 By: William H. Eisele -
The 18-gun brig Syren was designed by Benjamin Hutton, Jr. and built by Nathanial Hutton at Philadelphia. She was launched on August 6, 1803, and went into commission early in September; together with Argus she went to the Mediterranean late in that year. Later it was involved with duties off West Africa during the War of 1812. Syren measured 93' 3 1/2" between perpendiculars, 75' on the keel for tonnage, 27' moulded beam, and 12' 6" depth in hold.
The hull of the model is built-up plank-on-frame construction with sawn and doubled frames all treenail fastened. All hull and deck planking is individually laid and pegged. Keel, stem, stern post are cherry. Frames and planking are pear, and deck planks are olive. Whales are ebony. Molding, trim, fittings are boxwood, masts are birch, spars are cherry. Cannons are turned brass oxidized black. It is authentically rigged according to the researched sail plan showing all necessary masting & spars (of bone); linen standing and running lines per its full brig configuration. Presented on a custom walnut base and in a matching wood framed glazed case with engraved brass name plaque.
Model type: Naval, Sail, War of 1812
Scale: 3/16" = 1'
Size: 36 1/2" L  x 25.3/4" H x 13 1/2" W
Class: A
Code: NAV 3800