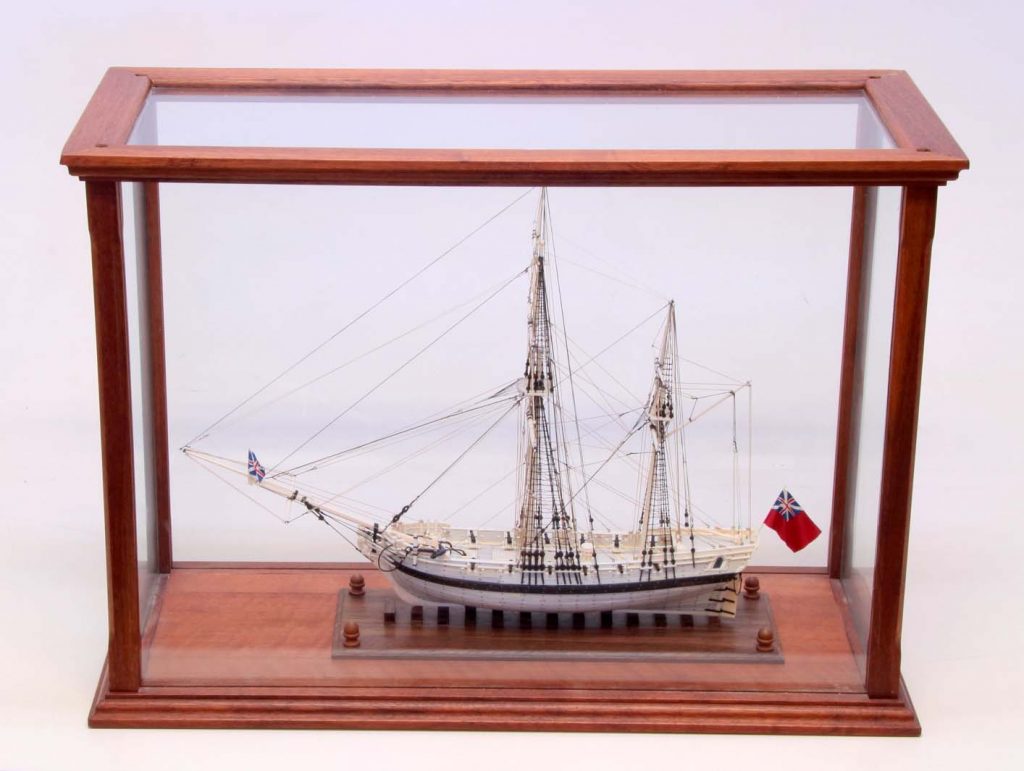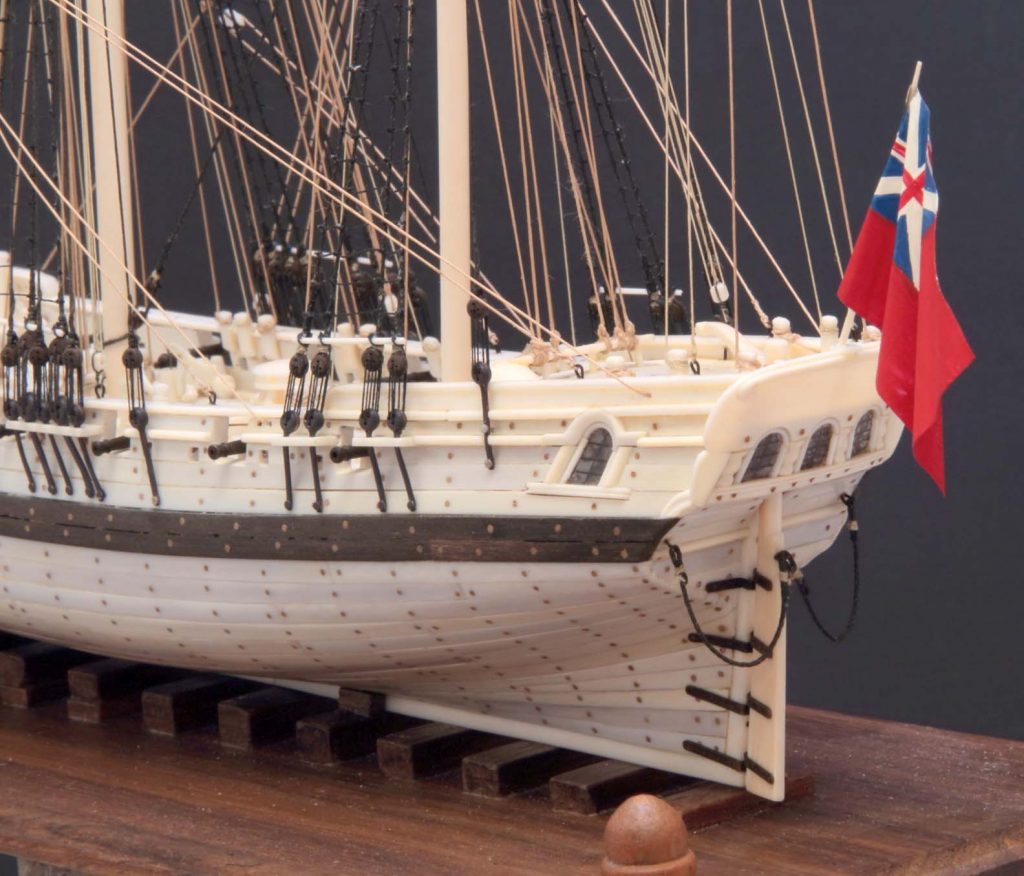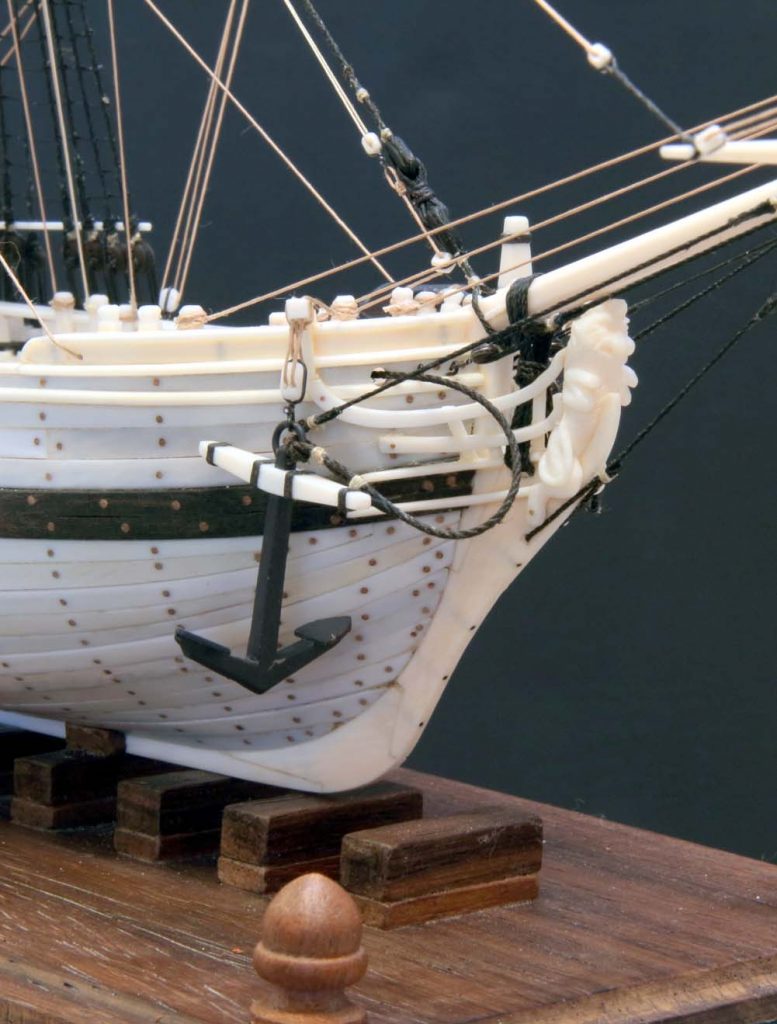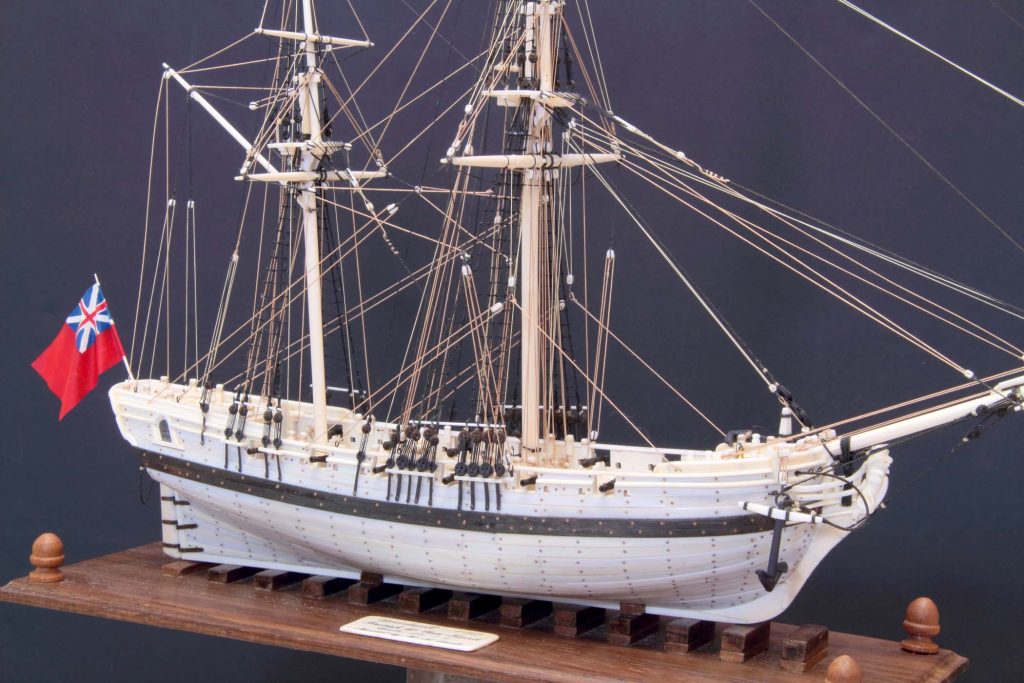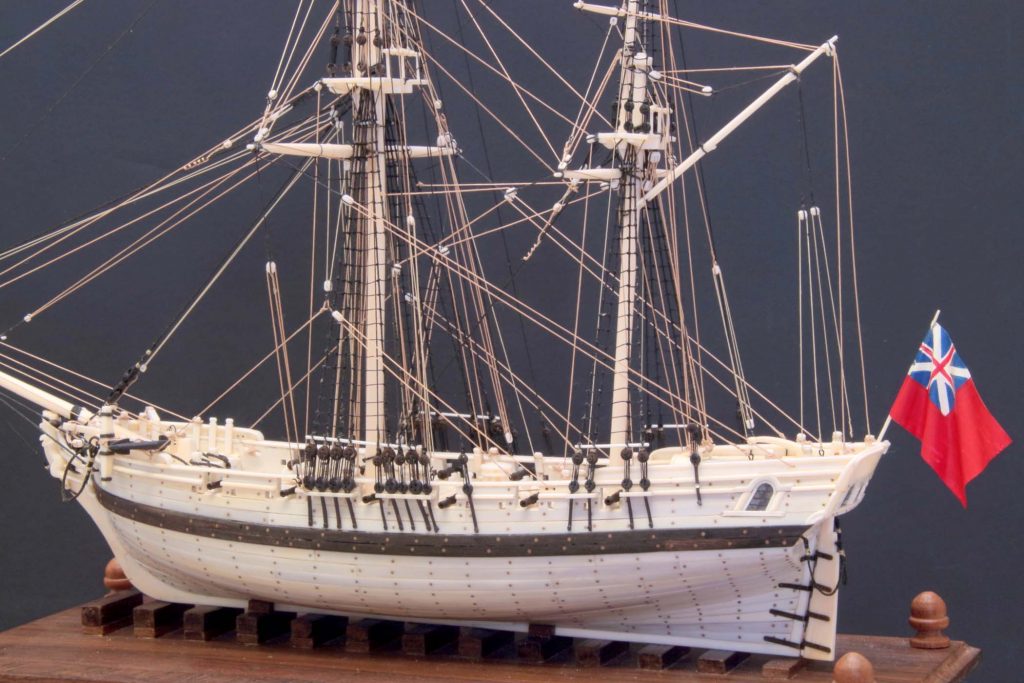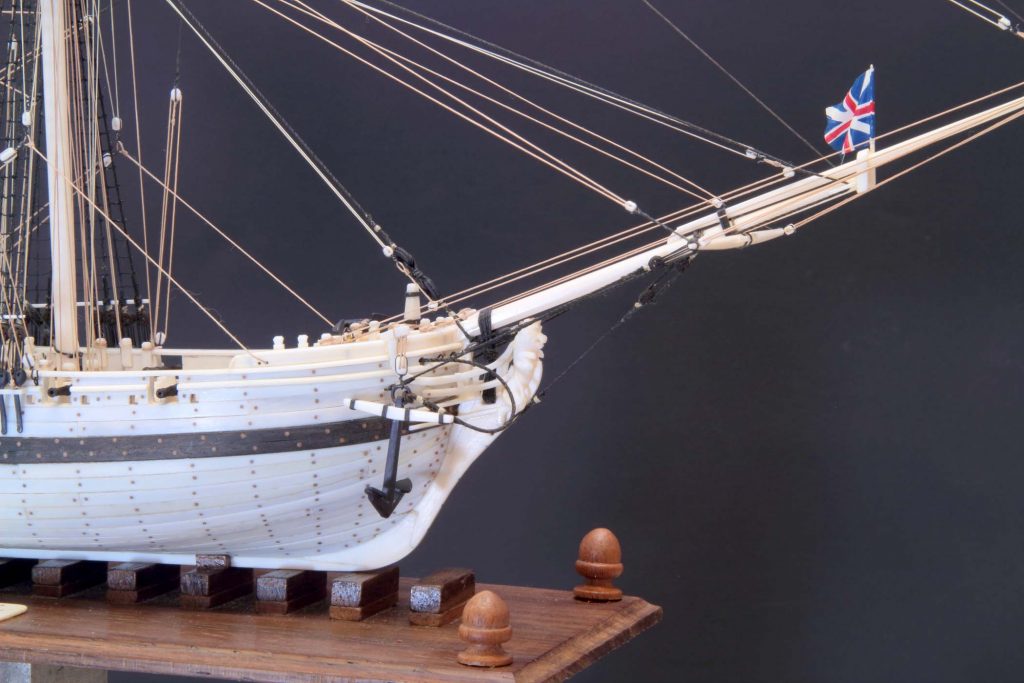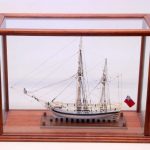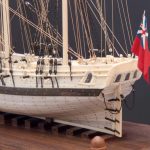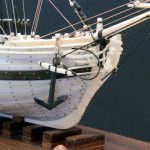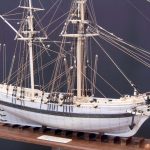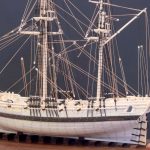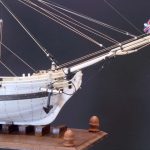 By: William H. Eisele -
Beautiful ivory model depicts this well designed British 12-gun ketch, built at Chatham Dockyard and launched on October 21, 1752 as a support or small transport vessel most likely used to carry important dispatches or high ranking people given its fine decorations.
The hull is constructed via a carved solid wooden block, which has then been planked-over in recycled ivory. The ivory or ebony planks are glued, as well as tree nail fastened by way of brass nails. The keel, stem, stern post, and all other outboard elements are also of ivory or bone (bovine). The model includes armament (long carriage guns and swivel guns), pumps, hatches, companionway, capstan, fiferails, anchors & windlass, long tiller, lion figurehead, etc., are of bone or blackened metal. It is authentically rigged according to the researched sail plan showing all necessary masting & spars (of bone); linen standing and running lines per its full ketch configuration. The model is presented in a walnut framed case constructed by the artist and includes a ivory engraved name plate.
Model type: Naval, Sail
Scale: 1/8" = 1'
Size: 21 3/4" L  x 15.5" H x 9 1/2" W
Class: A/special
Code: SPC 3801