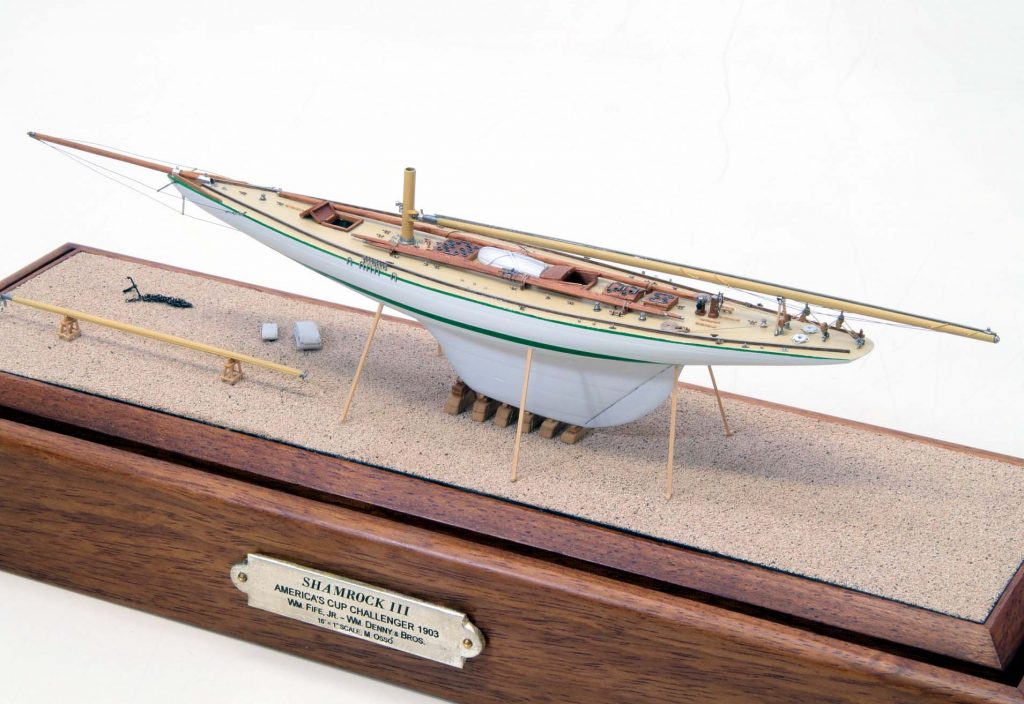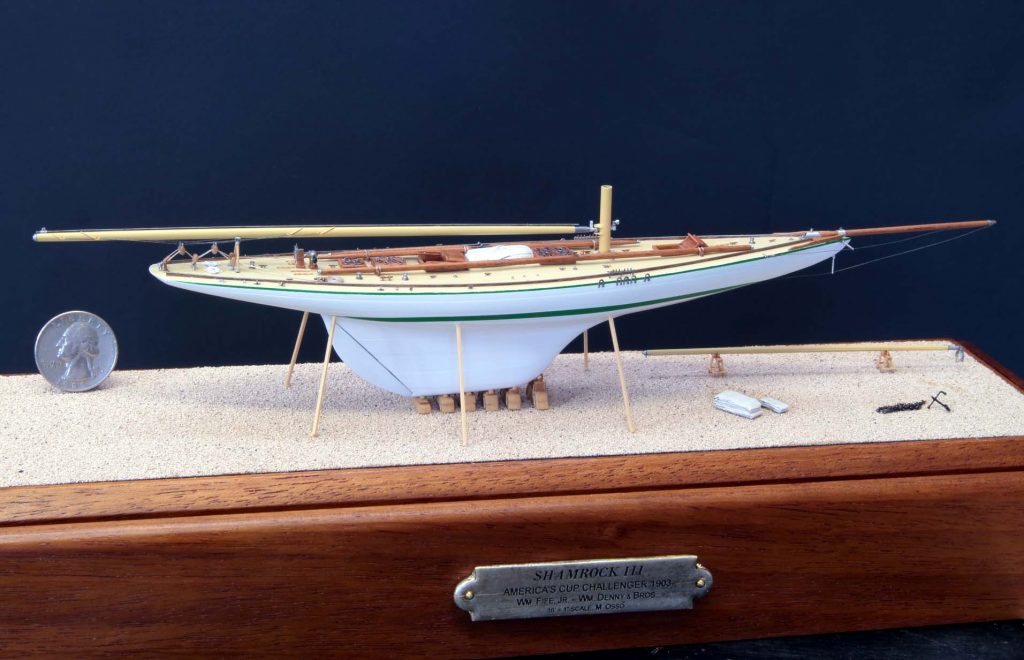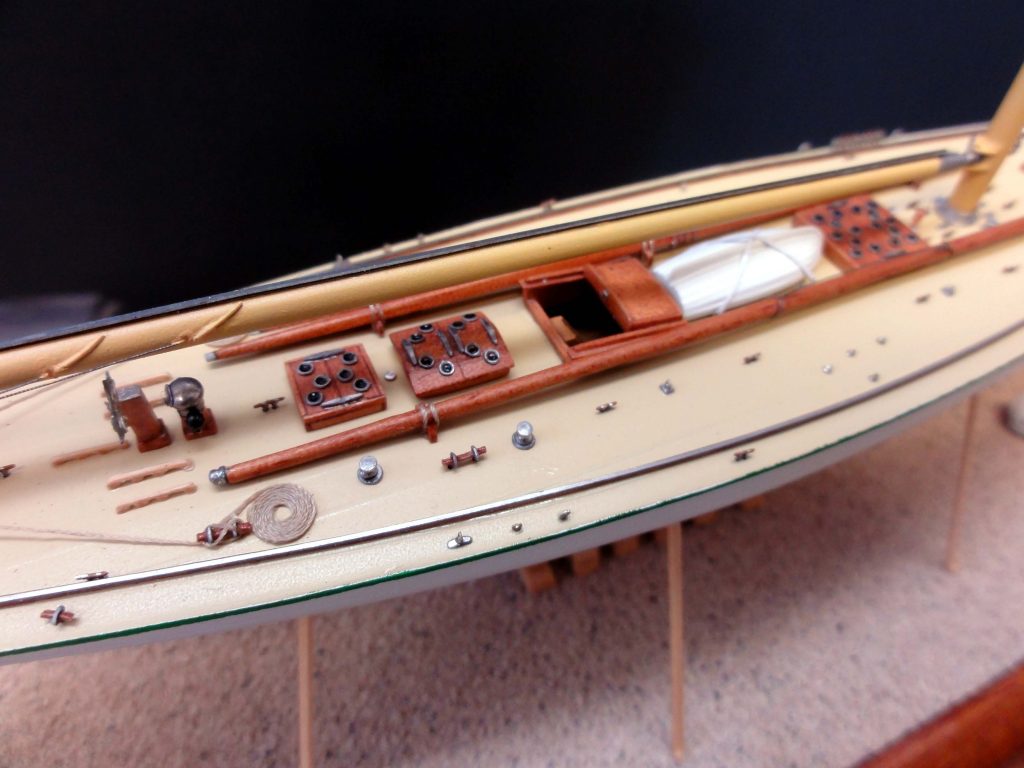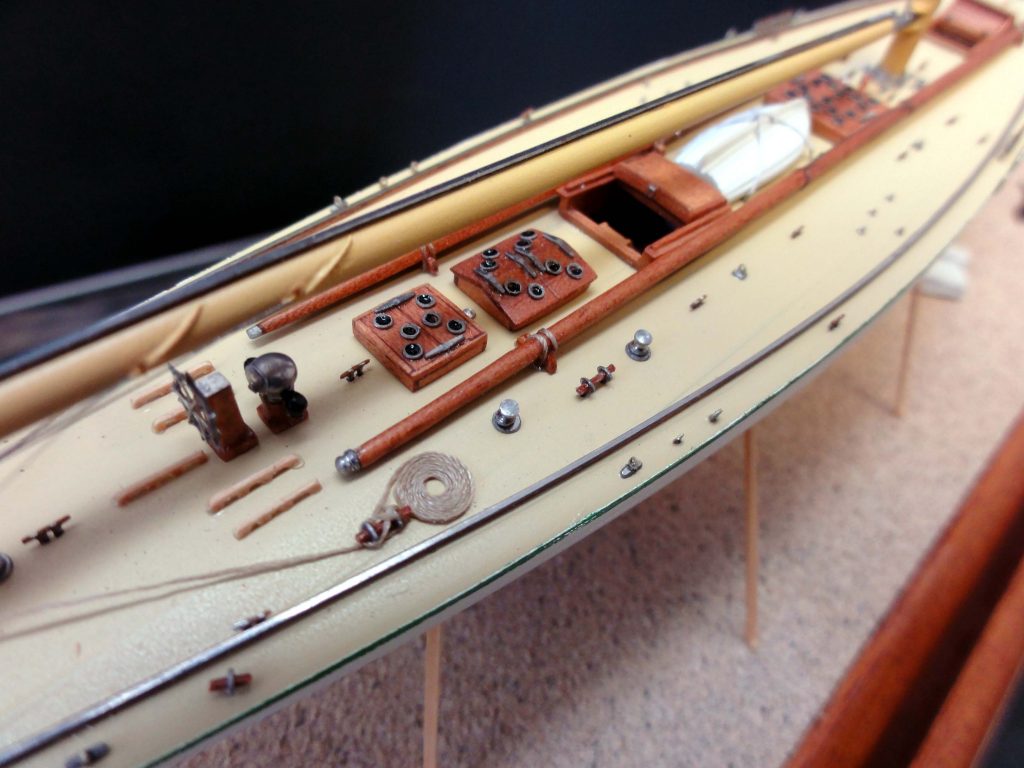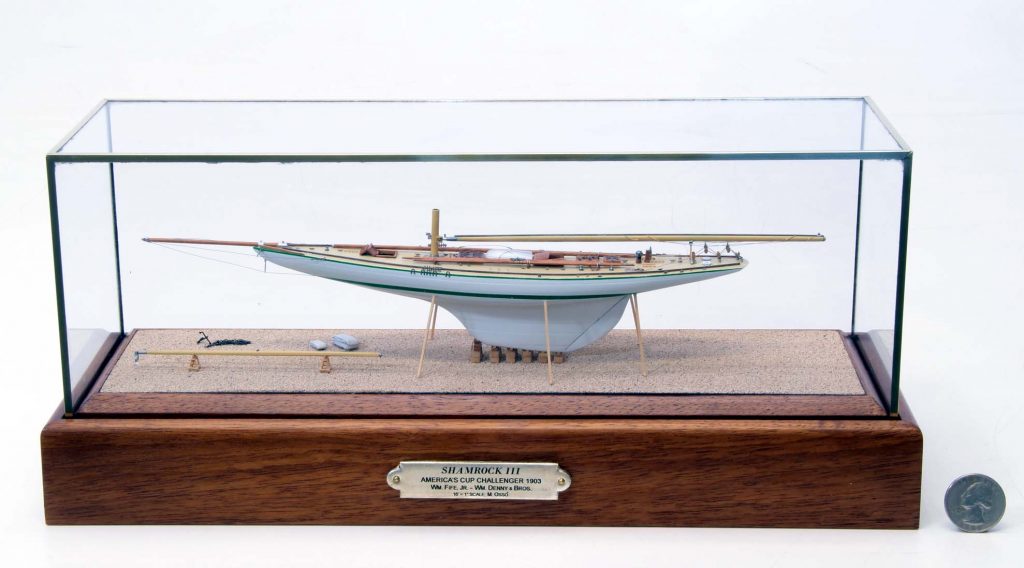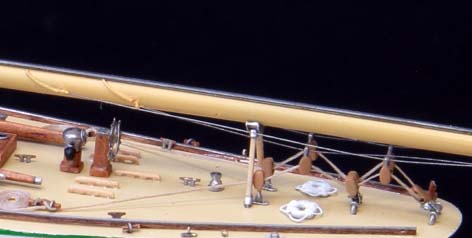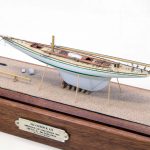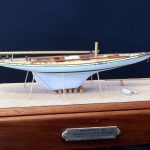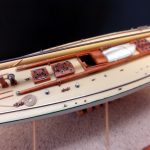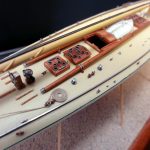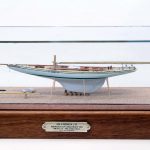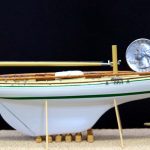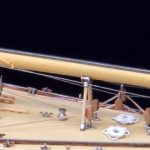 By: Marcelo C. Ossó -
America's Cup challenger of 1903, designed by William Fife, Jr. & built by William Denny & Bros., for Sir Thomas Lipton. LOA 134'; LWL 89'10"; beam 26'6"; draft 20' 6"; displacement 139 tons; sail area: 14,154 sq ft. This challenge took place on the outside America's Cup course off Long Island, starting at the Sandy Hook lightship. Though Shamrock III was considered by far to be Lipton's fastest boat, it could not effectively compete against the shallow dish-shaped hull design of the larger Reliance. This was Lipton's third bid for the Cup within a five year period.
The extreme miniature model constructed of solid wood with applied plating belts and deck sheet component is intricately detailed with all deck furniture, life boat, and primary fittings. The model shows such elements constructed via wood and or polished aluminum and brass in great detail. The unique 'bicycle' wheel style helm is also beautifully crafted, as well as her enormous boom and other spars. The model shows an accurate color scheme with a primarily white hull with Shamrock green waterline boot and deck sheer stripe. The deck is a light buff coloration with the boom and mast stub of a deeper buff coloration. The model is presented on stylized keel blocks, typically found in a dockyard setting. In fact, primary research for the model was taken from black-and-white historic photographs depicting her at a Erie Basin in Brooklyn, supported with appropriate pole stanchions. The gravel-like base surface conveys this working scene, as well as the yacht's gaff, mounted on two sawhorses, it's anchor and chain, as well as two bundles of folded sails. The model is presented in an English walnut framed baseboard with glazed cover trimmed in brass, and two gold leaf hand-lettered plaques.
Model type: America's Cup, Extreme Miniature, Sail, Yachting
Scale: 1/16" = 1'
Size: 14 1/8" L x  7 1/4" H x 4 7/8" W
Class: A/special
Code: EXM 3800