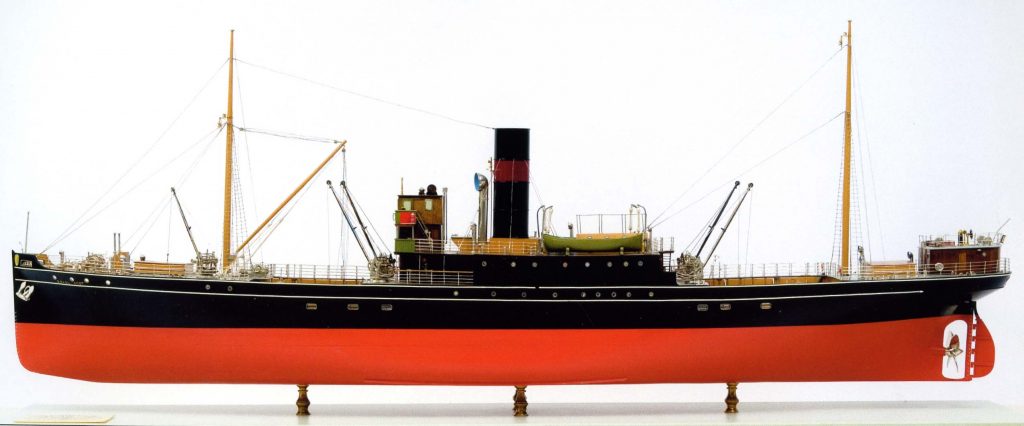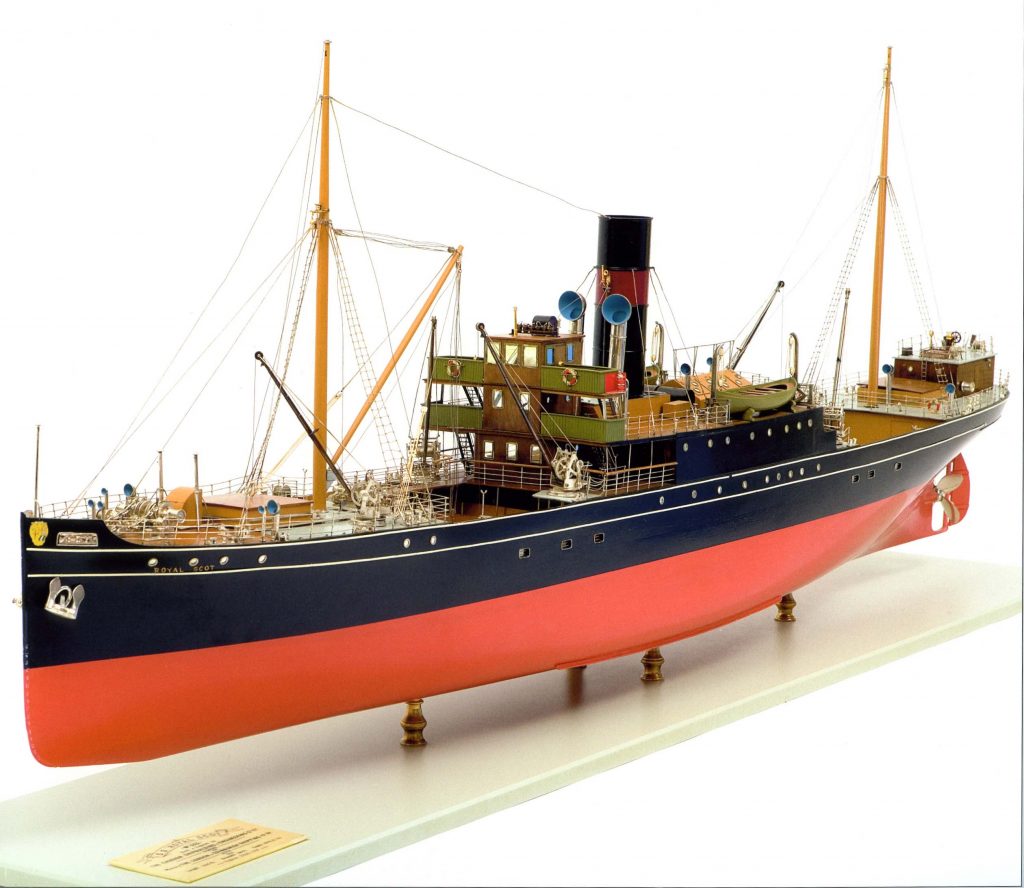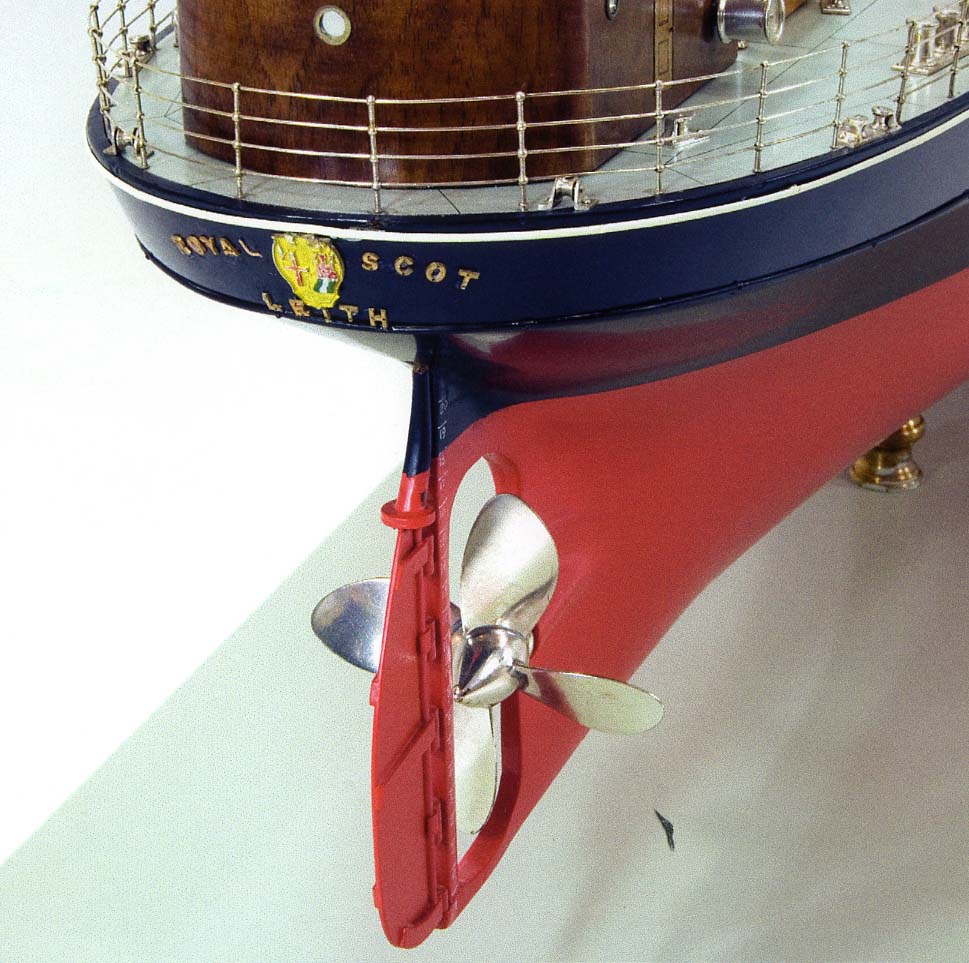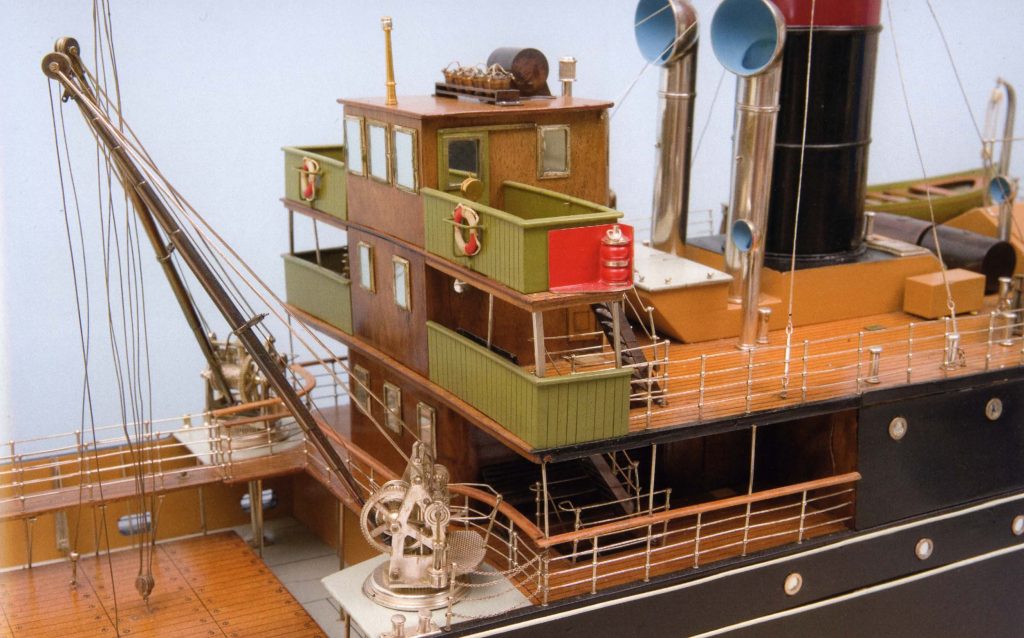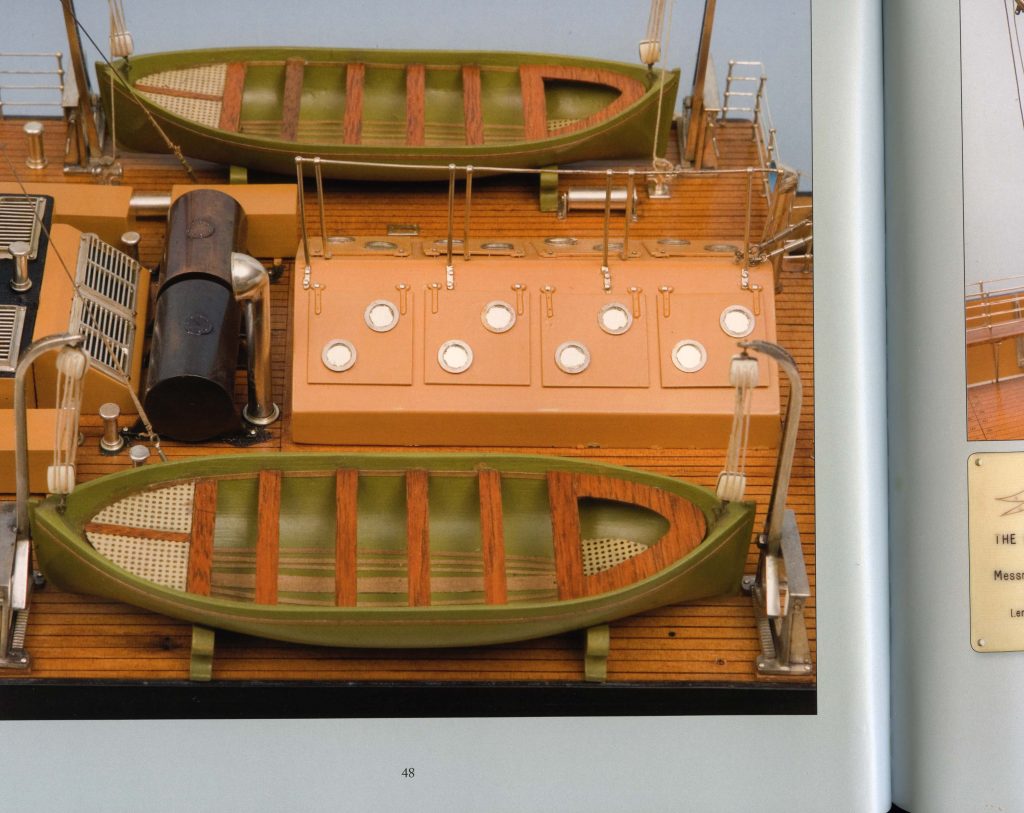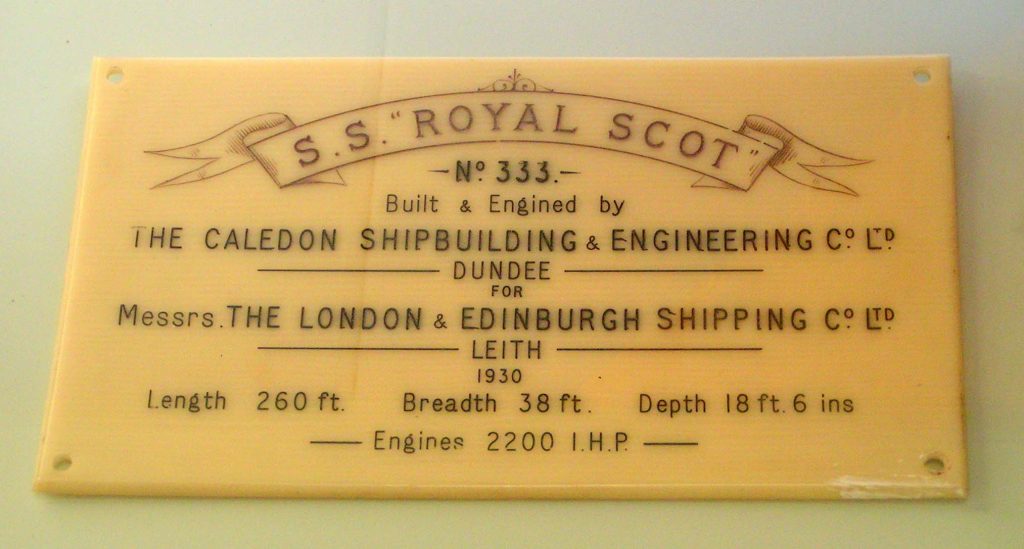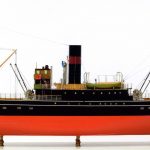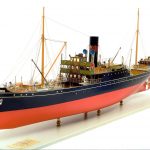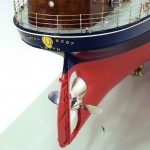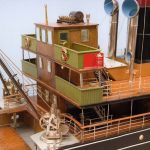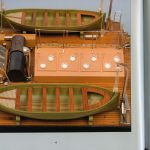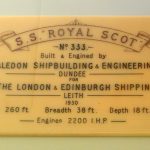 By: Builder's Model -
Classic British builder's model of a commercial steam powered bulk freight and passenger transport. The vessel and model were built by The Caledon Shipbuilding and Engineering Co., Ltd., at Dundee, Scotland for Messers. The London and Edinburg Shipping Co. Ltd., Leith, Scotland in 1930. At 260' in length, 38' in breadth and a depth of 18' 6" with engines of 2200 I.H.P.
In the 1930s this company operated a regular passenger and general cargo service to London from Leith every Tuesday, Thursday and Saturday. Three ships were involved in this service, the Royal Archer (2,266 tons), the Royal Fusilier (2,186 tons), and the Royal Scot (1,444 tons). They would berth at London's Hermitage Steam Wharf, which had substantial storage facilities. The berth was over 300 feet in length. It was destroyed by bombing in the last war. During the blitz it was used as an air raid shelter by the people living in the Hermitage area of Wapping. The company went into voluntary liquidation in 1964. The original cellulose engraved plaque is part of the display.
The model is in excellent condition was constructed in the traditional manner of solid wood via laminated waterline lifts. It has built-up wood superstructure showing passenger accommodation areas, as well as all typical deck features of cargo hatches, cranes, winches, and other elements such as a single funnel with company's red band insignia, as well as ventilators and other deck gear. Most of the metal work is nickel silver plated and is in excellent condition. The color scheme on the model shows a deep red anti-fouling coloration for the bottom, black topsides, and deep buff interior bulwarks; the superstructure is presented in a natural, bright-work finish. Given the complexity of the cargo handling machines and winches, the nickel-silver plating has a jewel like presence on the model.
Model type: Antique, Builder's Model, Merchant, Power, Steam
Size: 72" L x 28" H x 13" W
Class: A/special
Code: BLD 3600