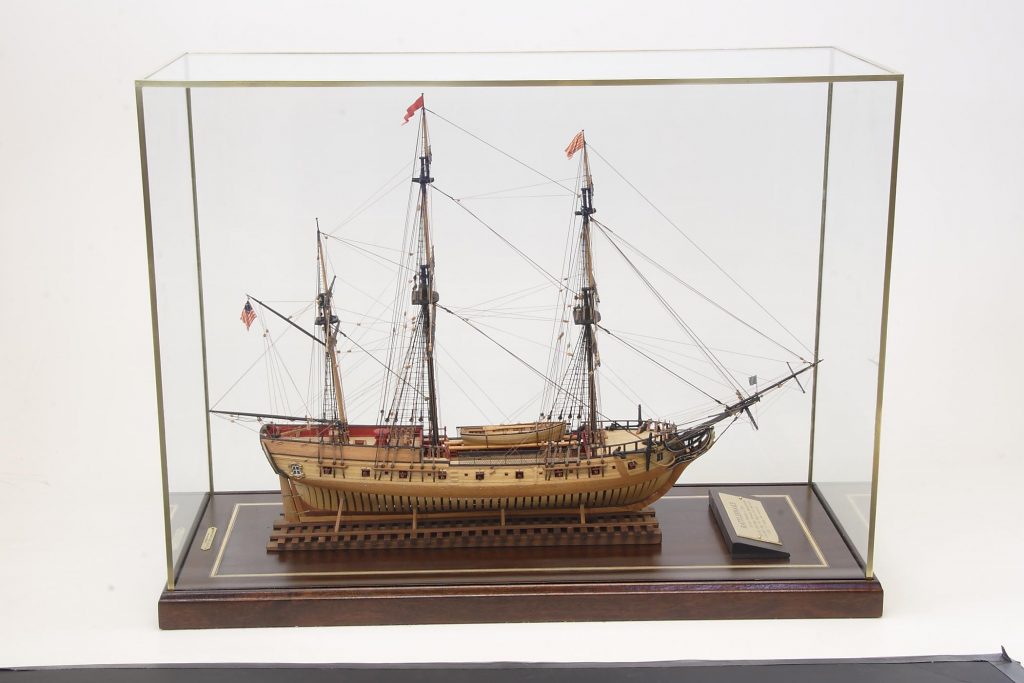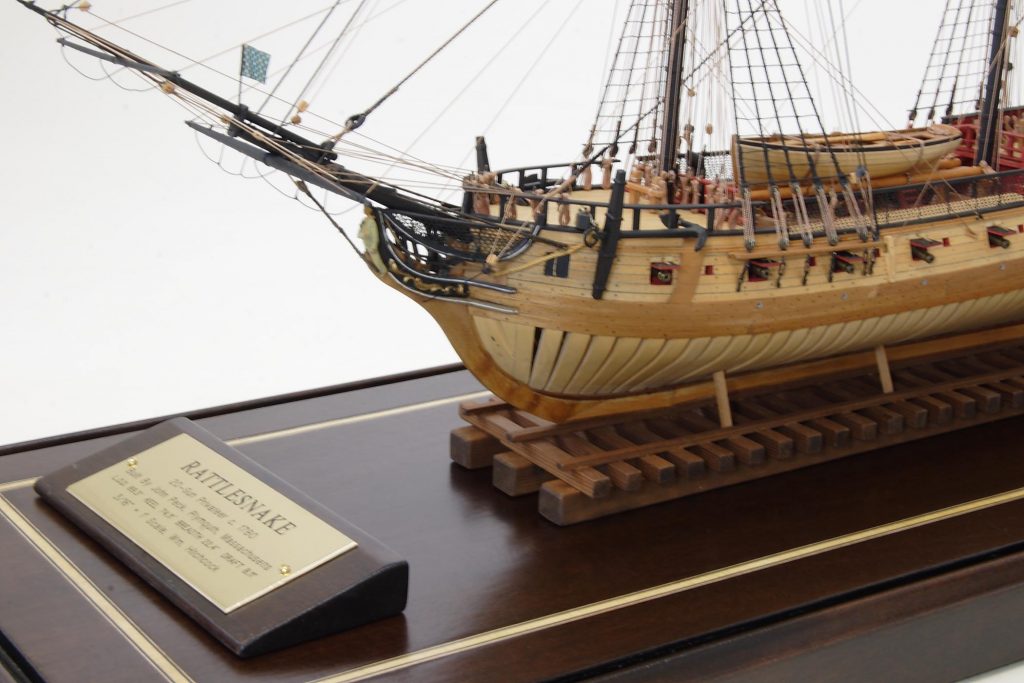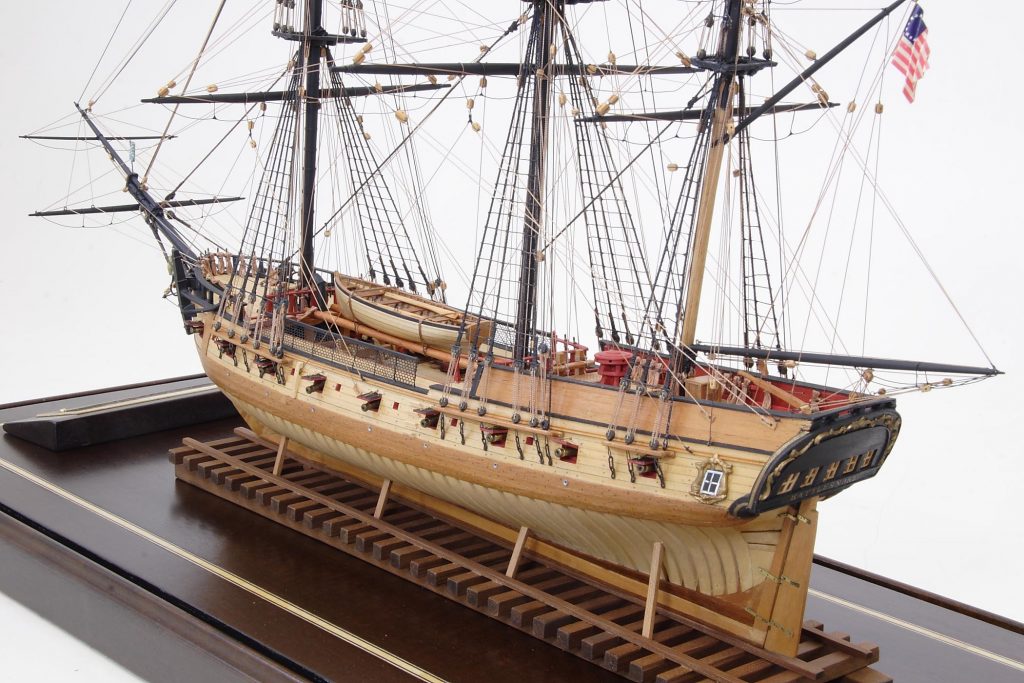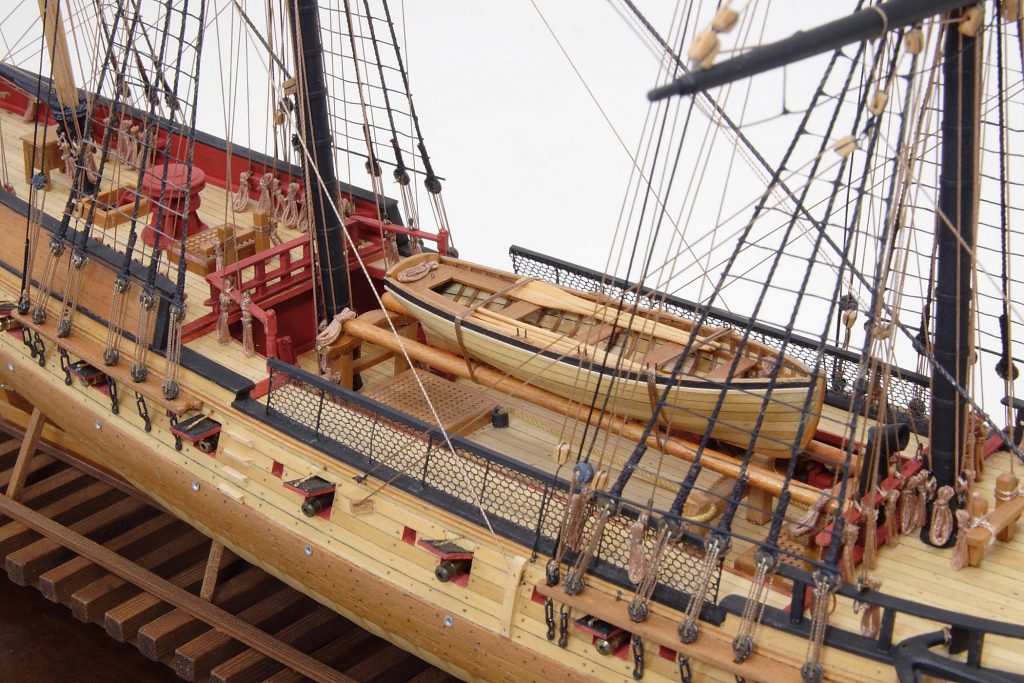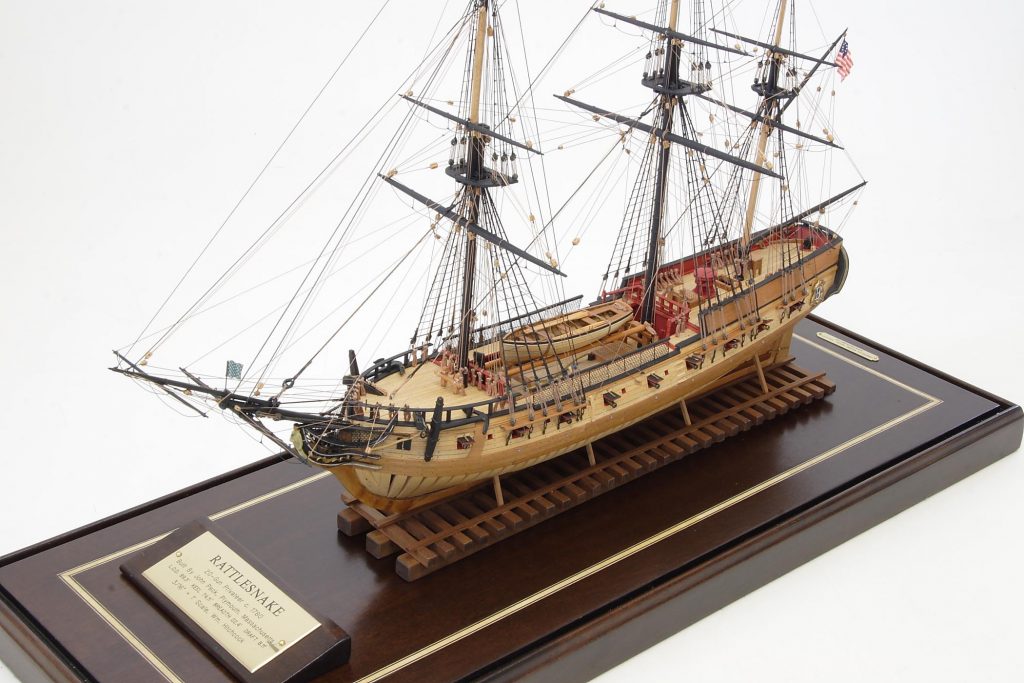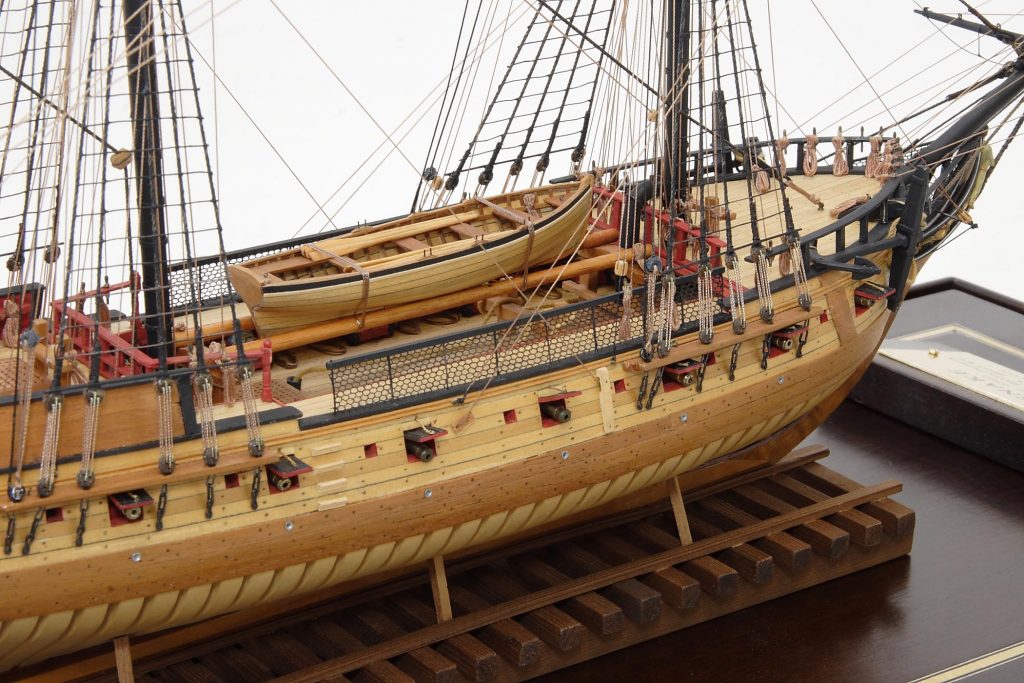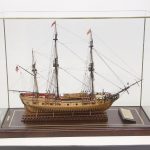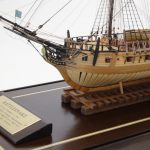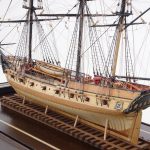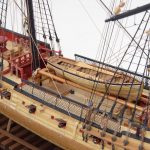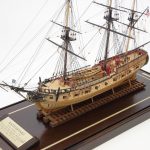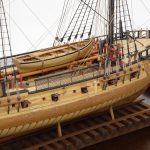 By: William E. Hitchcock
The 16-gun privateer ship Rattlesnake was built at Plymouth, Massachusetts, in 1779 or 1780 to designs by the maverick designer John Peck. She was owned by John Andrews and others of Salem, and her captain was Mark Clark. She mounted anywhere from 14 to 20 carriage guns at various times, and she usually carried about 85 men. She received her first commission June 12, 1781.
Rattlesnake gave the appearance of a much larger ship, but in fact she measured 89'3" between perpendiculars, she had a 22' moulded beam, and 8'10 1/2" depth of hold.
A handsome ship, she was captured by the British 44-gun ship Assurance in 1781 off the American coast. The prize was taken into the Royal Navy as Cormorant, 14 guns. She was taken to England, and her lines were drawn in 1782 (her lines survive on file at the National Maritime Museum at Greenwich). It took the British bureaucracy a long time to realize that they already had a ship called Cormorant in the Royal Navy, so she was renamed Rattlesnake once more in August 1783, after the war was over. She was sold out of service either in 1784 or 1786.
Model type: Naval, Sail
Scale: 3/16" = 1'
Size: 29 1/4 x 9 3/4 x 22"
Class: B
Code: NAV 3100