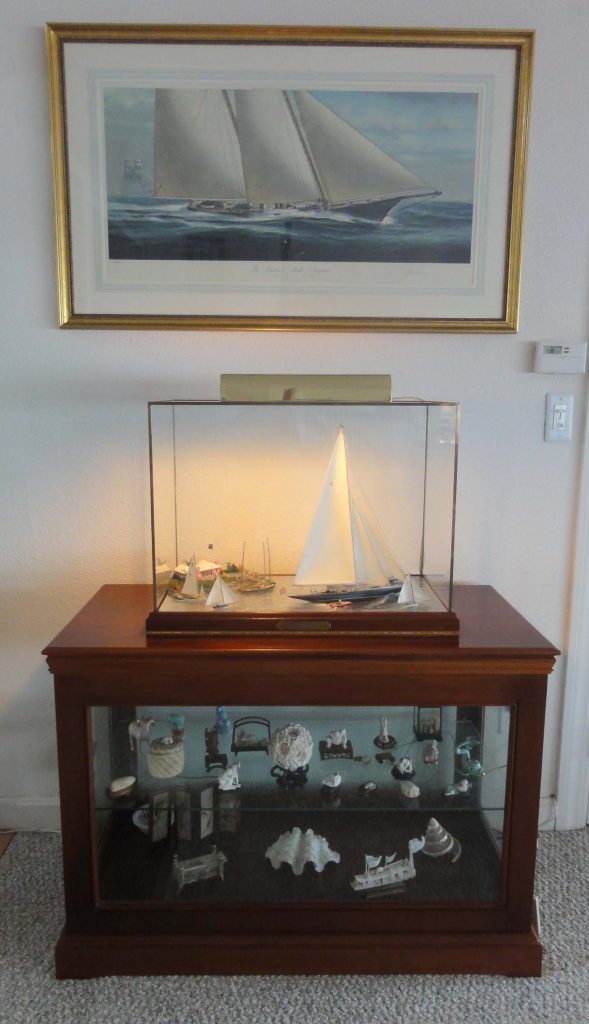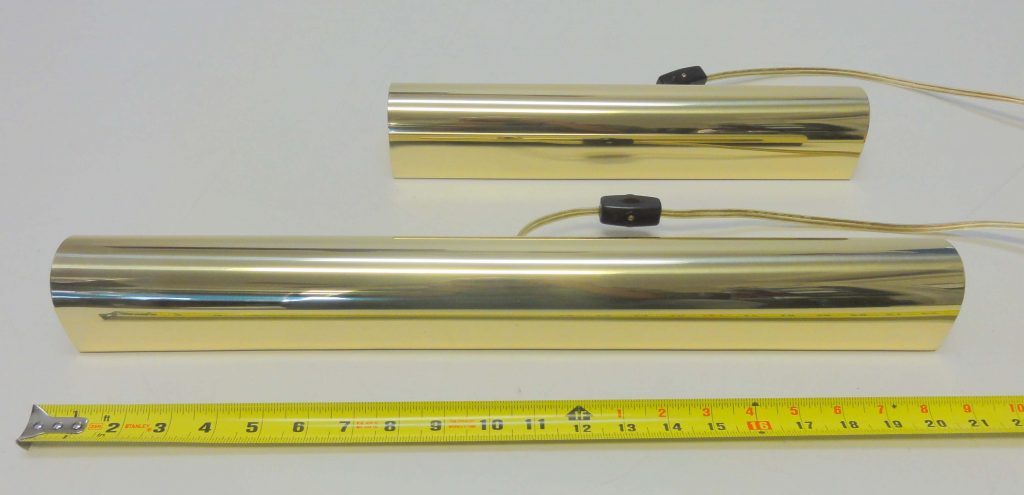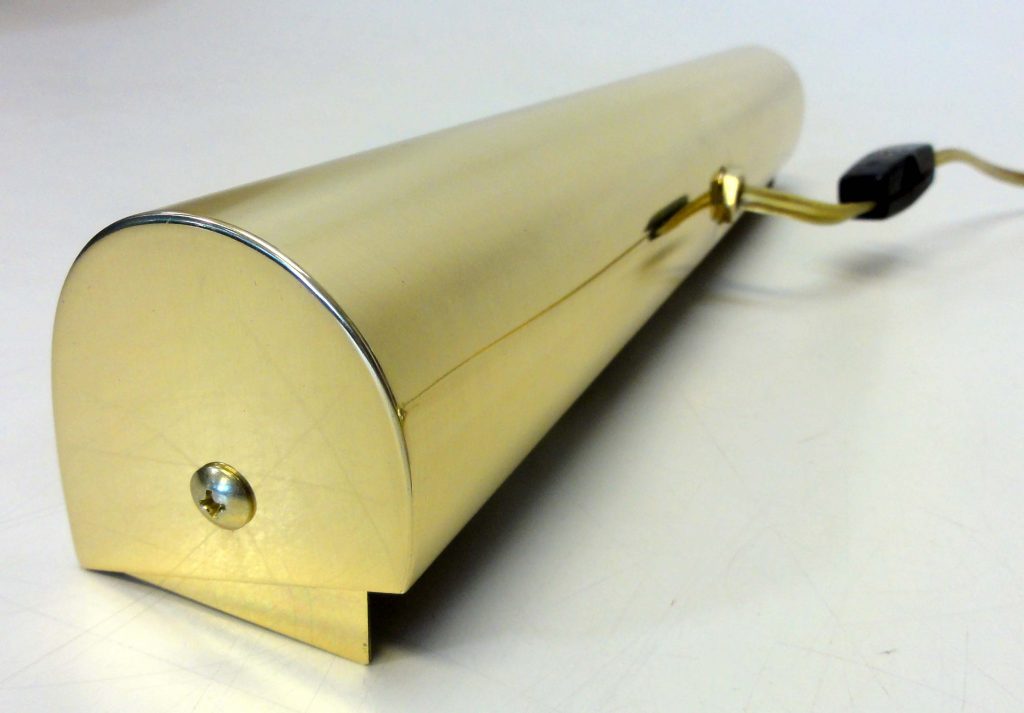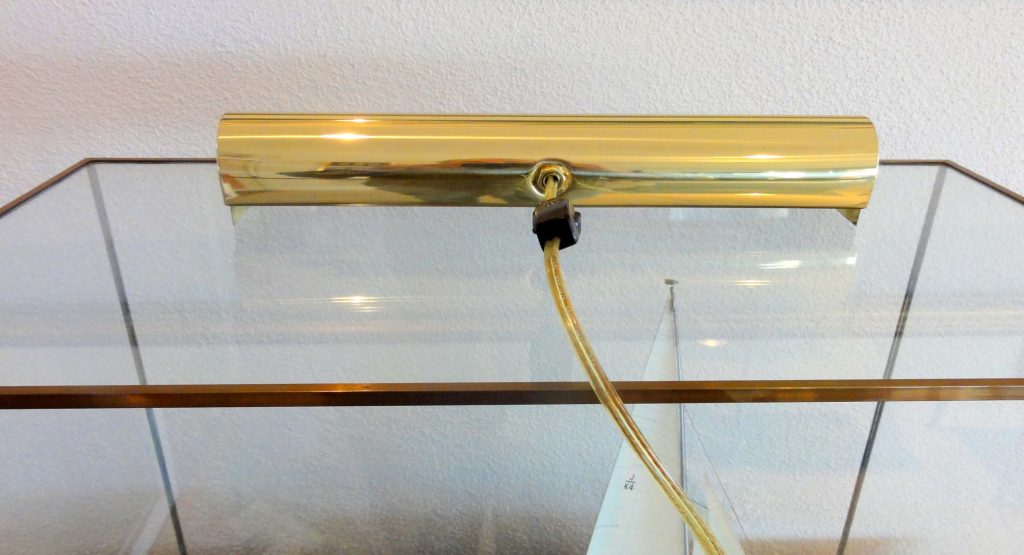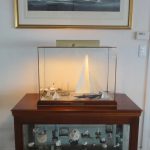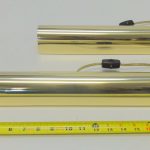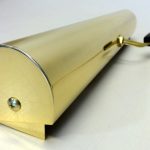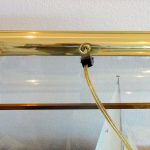 By: 14" & 21" Lighting -
Lighting of a ship model is an important element of enhancing it's beauty.
Custom made for our Gallery, these horizontal overhead solid brass, polished and lacquered lamps are recommended for illuminating a ship model. The lamp is slightly elevated for air circulation, and houses two sockets for tube bulbs from 25 to 40 watts. Includes gold cord and switch, comes in two lengths, 14" and 21"
We recommend the 14" light for models up to 32" long and the 21" for larger models. If your model is very large, a pair would work very well.
14" Overhead - $175.00 + shipping
21" Overhead - $250.00 + shipping
Model type: Lighting