Ship Model Restorations
Before restoration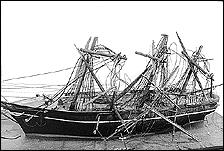 After restoration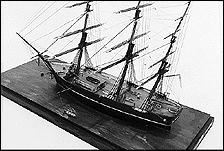 The services of cleaning, restoring, and casing all types of Marine Models are available through the gallery.
Our policy is to retain as much of the original work as possible and to maintain fidelity to the original builder's techniques. If logistics or geographical location does not permit a first-hand evaluation, through the use of photographs and our questionnaire, we can derive an approximate estimate for the restoration of a given model.
Fill out our online Restoration Questionnaire or download a printable copy here.